To receive future Davidson Academy Prospective Student eNewsletters, sign up here.

March 30th application deadlines for Davidson Academy's Online High School and the THINK Summer Institute are rapidly approaching! See details below for each of these programs and apply today!
What's New in Gifted Education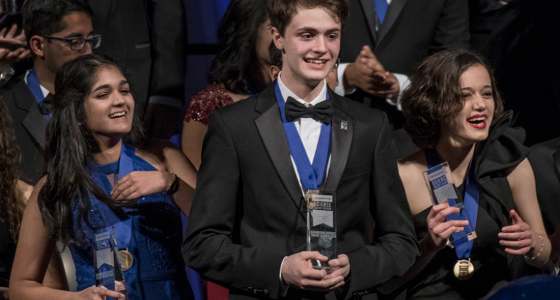 Regeneron Science Talent Search - Recognizing America's Brightest Young Scientists
Some of America's brightest students were recently recognized when the Society for Science & the Public (SSP) and Regeneron announced the winners of the 2018 Regeneron Science Talent Search (STS). The Regeneron STS recognizes 40 high school seniors creating new technologies and solutions that can change the world through scientific innovation.
Benjy Firester, a 2017 Davidson Fellow, (pictured, center) won the top award of $250,000 for his development of a mathematical model which predicts how disease data and weather patterns could spread spores of a fungus that causes billions of dollars in crop damages annually. Read Benjy's feature in the previous eNews-Update >
Natalia Orlovsky (right) received second place and $175,000 for her examination of the response of lung cells to fluids used in vaping, a practice promoted as a safer alternative to cigarettes.
Isani Singh (left) received third place and $150,000 for her work towards determining that women with Turner Syndrome, a genetic abnormality in which the second sex chromosome is missing, do have some cells with two X chromosomes.

View the press release and detailed description of each of the STS finalists' projects. Sources: CNN, Science News for Students, ZME Science
New Report Highlights Need for Universal Gifted Screening
A recently-published Thomas B. Fordham Institute report, Is There a Gifted Gap? (PDF) examined the extent to which access to and participation in gifted programs vary for different groups of students nationally and in each state, particularly in high-poverty schools. The report found that students from high-poverty schools and those with higher proportions of minority students are less likely to participate in gifted programs, and that access to gifted education in high-need schools varies significantly by state. To reverse these trends, the authors call for universal screening and other solutions to make for more equitable identification of talent, also noting the importance of a diverse teaching corps to support these efforts. Sources: Fordham Institute, NAGC
Davidson News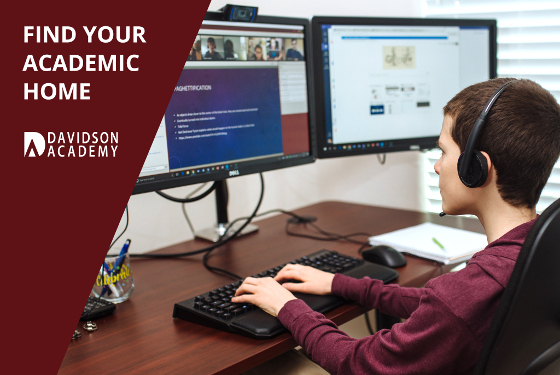 Davidson Academy Online High School - A Stimulating Online Community Where Students Can Thrive
The Davidson Academy's Online High School is a game changer for profoundly gifted students. Open to students in eighth grade and above living anywhere in the United States, the accredited Online High School builds off the one-of-a-kind, exceptional framework put in place by the Davidson Academy Reno Day School. The result is a robust online community where students thrive. A Day in the Life of a Davidson Academy Online Student >

The Davidson Academy's Online instructors build their virtual "teacher presence" in order for students to feel connected to them, as if they were in the same physical classroom. When asked what methods they use to accomplish this goal, they shared a variety of approaches.

The Davidson Academy Online High School application for 2018-2019 has been extended until March 30! The Online High School is designed to be different from a traditional online education. Online students benefit from:
Live, synchronous sessions
Quality peer interactions
Small class sizes
Responsive, caring instructors
Guidance counseling
College planning
Personalized Learning Plans
Opportunities for socialization
If you have any questions, please email online@davidsonacademy.unr.edu.
2018 THINK Summer Institute
Among the most academically rigorous summer programs is the Davidson THINK Summer Institute, which runs July 14 through August 4. Students can earn up to six college credits at this three-week residential summer program on the campus of the University of Nevada, Reno. To qualify, students must be 13 to 16 years old during the program and meet the minimum qualifying test scores. Tuition is $3,850 and covers course credits, books and materials, room and board, and the cost of planned activities. Need-based scholarships are available. Apply today - space is limited and the application deadline is Friday, March 30!
Davidson Young Scholars
The Davidson Young Scholars program provides FREE services designed to nurture and support profoundly gifted young people and their families, including talent development, educational advocacy, an online community and the Ambassadors program. Young Scholars can also access annual get-togethers, a summer camp for 8 to 12 year olds and accredited, online middle school courses. Applications are due the first of each month. For more information, see the How to Apply and Qualification Criteria pages.
Legislative & Policy News
COLORADO – While Colorado is one of only six states where at least 90 percent of high-poverty elementary and middle schools offer gifted programs, students from underrepresented groups are placed in gifted programs at a lower rate than their peers. Source: Denver Post

CONNECTICUT – Project Challenge, the Newtown school district's program for gifted third grade students, is expanding to include earlier screening. Source: Newtown Bee

MINNESOTA – A recently-published Fordham Institute report (PDF) found that Minnesota schools are less likely to offer gifted programming, on the whole, than schools in other states. Only 51.5 percent of schools in the state have gifted programs, compared to 68 percent nationally. Source: MinnPost

MISSOURI – While the number of Missouri students taking Advanced Placement exams continues to rise, there is an achievement gap among underrepresented groups. Source: St. Louis Post-Dispatch

A gifted program that had been discontinued is returning to Normandy's elementary schools. Source: St. Louis Public Radio

SOUTH CAROLINA – Lancaster County School District's gifted program will expand over the next four years from a project based at Discovery School to one in each elementary school. Source: Lancaster News

SOUTH DAKOTA – Sioux Falls public schools have 20 percent fewer students identified as gifted than a decade ago, particulary among underrepresented groups. Source: Argus Leader

Other Summer Programs
Challenging Summer Options - Epsilon Camp & MathPath
Epsilon Camp is a two-week summer residential camp serving promising young mathematicians and their families through an intensive student program and parent workshop. The mission of Epsilon is to connect precocious children (7-11) to professional mathematics and build a supportive community with peers and families. Applications are currently being received on a rolling basis.

MathPath is a four-week summer residential camp whose mission is to inspire and advance the most mathematically gifted middle school age students (11-14). Admissions update is on the front page of the website.

Epsilon and MathPath, both founded by Dr. George R. Thomas, are independently run and differently organized enrichment camps where students advance in a non-competitive atmosphere. Beginning in 2018, Epsilon Camp also runs in China.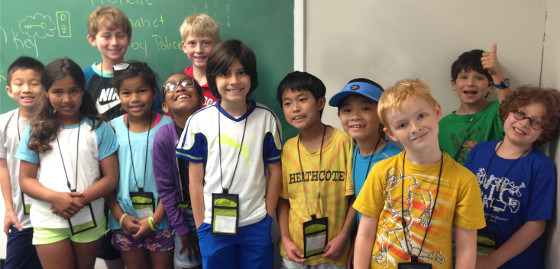 Summer Institute for the Gifted (SIG)
The Summer Institute for the Gifted (SIG) is in full swing for the 2018 season, their 34th year of providing summer enrichment programs for gifted, talented and creative students. This summer SIG will continue to have residential and commuter programs (spanning ages 9-17) at Bryn Mawr College in Philadelphia; Emory University in Atlanta; Northeastern University in Boston; Princeton University in Princeton, NJ; UC Berkeley in CA; UCLA in Los Angeles; University of Chicago in Illinois; University of Miami in Florida; and, Yale University in New Haven, CT. SIG will also continue to have 13 day programs (for ages 5-12) around the country, including two new ones in the Southern California area.
On the Web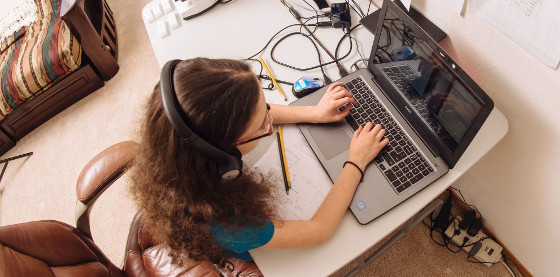 Gifted Homeschoolers Forum Updates
Gifted Homeschoolers Forum (GHF) supports, educates, and advocates for gifted and twice-exceptional children, their families, and the professionals who serve them, as they pursue alternative, lifelong educational paths. GHF offers an array of publications, services, online classes, and other support and outreach. GHF recently released the book, Boost: 12 Effective Ways to Lift Up Our Twice-Exceptional Children. Also see the GHF blog.

NAGC's Giftedness Knows No Boundaries Podcast
NAGC's recently-launched Giftedness Knows No Boundaries podcast allows parents, teachers, school support personnel, and the academic community to hear brief insights on research, policies, and practices that support gifted and talented students. In the first episode, Scott Peters of the University of Wisconsin-Whitewater and M. René Islas, executive director of NAGC, discuss the concept of taking a gap year.


Featured Articles and Resources
The Davidson Gifted Database features articles, resources and state policies to help students, parents and educators pinpoint gifted information.

Articles
From Identification to Ivy League: Nurturing Multiple Interests and Multi-Potentiality in Gifted Students offers advice on how to develop and nurture multiple interests and multi-potentiality.

Getting the Most Out of College Visits provides insight on how students and their families can get the most out of visiting colleges.

Resilience and Gifted Children examines resilience and how it relates to gifted students.

Resources
George Washington's University Pre-College Program (DC) allows high school students the opportunity to spend a summer taking advantage of GW's expertise in global development, international relations, public policy and administration, politics, diplomacy, history, biomedical engineering and more.

Go into MIT's labs with MIT+K12 Videos, five-minute videos in which MIT students explore concepts that include Engineering Engines and Engineering Trash into Treasure.

The SourceAmerica Design Challenge a national engineering competition in which participants create innovative workplace technologies for people with disabilities. The innovations enhance employment options and increase productivity in the work environment.
Fez Zafar, Davidson Ambassador
~ Raising Awareness, Funds for the Education, Well-Being of Disadvantaged and Orphaned Children
The purpose of the Davidson Young Scholars Ambassador Program is to foster learning and civic engagement through community service, volunteerism and leadership in highly motivated and mature Young Scholars. Fez's project is "Site for Smiles and Smarts."
How are you making a positive difference in the lives of others?
As Confucius once said, "If your plan is for one year, plant rice. If your plan is for ten years, plant trees. If your plan is for 100 years, educate children."

I started my plan in the 6th grade, at age 12, and I intend to make it a lifelong endeavor. As a member of the Davidson Institute's Ambassador Program, I founded Site for Smiles and Smarts in January 2014. The organization's mission is to raise awareness and funds for the education and well-being of disadvantaged, poor and orphaned children, both here in the United States and around the world. Now in its fifth year of continued growth and success, Site for Smiles and Smarts is a public 501c3 foundation which has raised over $98,000 for the betterment of children in five countries on four continents.

The Foundation helps children by providing school tuition, books and supplies, school pantry and backpack feeding programs, vocational training, wellness exams, and cleft lip/palate procedures, so that these children may have a chance to improve their lives as well as the lives of their future generations.

As we live in a time of global unrest and turmoil, where poverty and illiteracy may often be the root causes of chaos and intolerance, I feel that it becomes more important than ever to address the well-being and education of disadvantaged children. I am making a difference in my own way, one child at a time and one dollar at a time.

How has the Young Scholars program helped you reach your goals and achieve your accomplishments?
It was the Ambassador Program that opened my eyes to the idea that every child can make a difference, big or small, either in their own community or half way around the world. The Ambassador Program gave me a platform to launch my project. Over a six-month period, through web seminars, the Davidson Institute allowed me to learn about important issues like leadership, governance, philanthropy and community impact. With this skill set, I felt confident to embark on my own project.

What have you learned by taking on this project?
Since January 2014 and with each passing year, Site for Smiles and Smarts has risen to a new level, helping a greater number of children in more parts of the world. What started off as a small idea of a 6th grader over four years ago has blossomed into a project with impact and meaning. The more I develop this project, the more I realize how much more needs to be done to help others. Two important lesson I have learned:
Each of us can make a meaningful difference in our own way.
Every dollar counts in improving someone's life.
I have learned a lot about myself through this project. I am realizing that my work on this front, more than anything else I do, defines who I am and makes me a better global citizen. I hope to be a life-long humanitarian. Because our world is filled with great unrest, it becomes more important than ever to educate disadvantaged children. As Nelson Mandela once said, "education is the most powerful weapon which you can use to change the world."
"For tomorrow's leaders to reflect America's diversity, today's schools must cultivate able kids from every kind of background. Toward that end, first-rate gifted programming in high-poverty schools can contribute a great deal."

-- Fordham Institute, Is There a Gifted Gap?
If you have information to include in a future newsletter, please contact us at admin@davidsongifted.org.

If you have been forwarded this eNews-Update, and wish to receive future editions, sign-up here.
Davidson Institute for Talent Development
Supporting our nation's brightest young minds
Reno, Nevada
DavidsonGifted.org
administrator@davidsongifted.org
      
To subscribe, visit the Davidson Institute's eNews-Update archive page.







Connect with us!