To receive future Davidson Academy Prospective Student eNewsletters, sign up here.

The applications for the Davidson Fellows Scholarship, THINK Summer Institute and Davidson Academy's Online High School are all open with February and March deadlines. See details below for each of these programs and apply today!
What's New in Gifted Education
Summer Program Options for Gifted Students
There are many factors to consider when deciding on a summer program for gifted students. Where is the program located? How will social/emotional needs be met? Residential or non-residential? Good summer programs provide gifted students challenging opportunities they may not have access to during the school year and meet a variety of interests. See these Davidson Gifted Database articles for some excellent summer options:  entire list of summer programs. Please note that 2018 application deadlines for certain summer programs may be approaching soon.

More on Gifted Summer Programs
The following Davidson Gifted Database articles provide comparisons and a good run-down of factors to consider when choosing a gifted summer program: Please also see the "On the Web" section below for information on other summer program opprtunities, including Epsilon Camp, MathPath and Stanford Pre-Collegiate Studies. If you know of a great summer program for academically gifted students, please let us know at admin@davidsongifted.org.

2018 THINK Summer Institute
Among the most academically rigorous summer programs is the Davidson THINK Summer Institute, which runs July 14 through August 4. Students can earn up to six college credits at this three-week residential summer program on the campus of the University of Nevada, Reno. To qualify, students must be 13 to 16 years old during the program and meet the minimum qualifying test scores. Tuition is $3,850 and covers course credits, books and materials, room and board, and the cost of planned activities. Need-based scholarships are available. Apply today - space is limited and the final application deadline is March 30!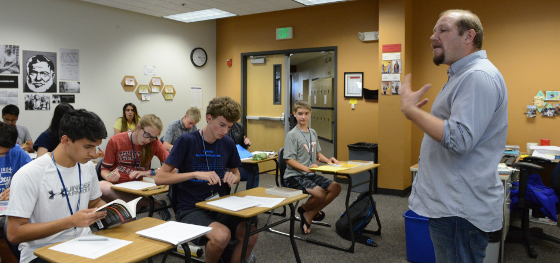 Updates from Around the Gifted World
Davidson News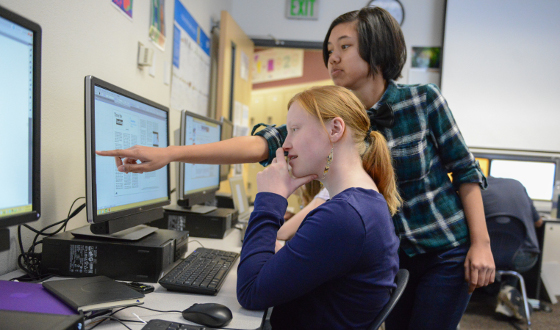 Davidson Academy Online High School - Designed to be Different
Open to students in eighth grade and above living anywhere in the United States, the Online High School takes the best of a Davidson Academy education and builds a robust online community where students can thrive. Online students benefit from:

Live, synchronous sessions
Quality peer interactions
Small class sizes
Responsive, caring instructors
Guidance counseling
College planning
Personalized Learning Plans
Embedded opportunities for socialization
The 2018-2019 application is now open. Visit the Online High School's Qualification Criteria, How to Apply and Tuition pages for more information. The deadline to apply is Feb. 28, 2018. If you have any questions, please email online@davidsonacademy.unr.edu.

While the application deadline for the Davidson Academy Reno Day School has passed, the application for the 2019-2020 school year will open this August.
2018 Davidson Fellows Scholarship Application
The 2018 Davidson Fellows Scholarship application is now available online. Young people 18 and younger have the opportunity to earn a $50,000, $25,000 or $10,000 scholarship in recognition of a significant piece of work in the categories of science, technology, engineering, mathematics, music, literature and philosophy, or a project that represents outside the box thinking. The application deadline is Feb. 14.
Davidson Young Scholars
The Davidson Young Scholars program provides FREE services designed to nurture and support profoundly gifted young people and their families, including talent development, educational advocacy, an online community and the Ambassadors program. Young Scholars can also access annual get-togethers, a summer camp for 8 to 12 year olds and accredited, online middle school courses. Applications are due the first of each month. For more information, see the How to Apply and Qualification Criteria pages.

Meet the Class of 2019 Young Scholar Ambassadors! This group of 13 highly motivated students is working hard to make a positive difference in the world. Their projects include educating youth on various topics (genetics, civics, coding, etc.), encouraging environmental awareness, working with senior citizens, and so much more!
Legislative & Policy News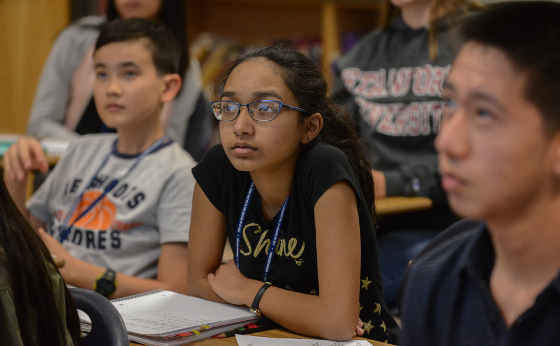 CALIFORNIA – The Conejo Valley school district's Acacia School is transitioning to a Schoolwide Enrichment Model magnet school starting in August 2018. Source: Ventura County Star

GEORGIA – The Bibb County school district has recently begun screening students for its gifted program. Source: The Telegraph

IOWA – The Waterloo school district debuted a Twice Exceptional program this school year. Source: Waterloo Cedar Falls Courier

MISSISSIPPI – A new state school funding formula being considered by lawmakers would add extra per-student amounts proposed for gifted students. Source: U.S. News & World Report

NEW YORK – A new program for gifted students will be available in a to-be-announced Southeast Queens middle school beginning in fall 2018. Source: Jamaica Patch

OHIO – Revised gifted operating standards in the state provide districts with increased flexibility while also ensuring quality education services for gifted students. Source: Akron. com

SOUTH DAKOTA – The Belle Fourche School District is considering changing traditional instructional methods to a new approach known as Mass Customized Learning (MCL), which tailors individualized instruction for each student. Source: Black Hills Pioneer

WISCONSIN – Advanced learners in low-income households would be eligible for a taxpayer-funded grant for education expenses under a program recently proposed by three state lawmakers. Source: Wisconsin State Journal

On the Web
Challenging Summer Options - Epsilon Camp & MathPath
Application season has begun for Epsilon Camp, a two-week summer residential camp serving promising young mathematicians and their families through an intensive student program and parent workshop. The mission of Epsilon is to connect precocious children (7-11) to professional mathematics and build a supportive community with peers and families. Epsilon Camp 2018 will be held from July 15-29, 2018.

Admission season has also begun for MathPath, a four-week summer residential camp whose mission is to inspire and advance the most mathematically gifted middle school age students (11-14).

Epsilon and MathPath, both founded by Dr. George R. Thomas, are independently run and differently organized enrichment camps where students advance in a non-competitive atmosphere.
Stanford Pre-Collegiate Studies
Stanford Pre-Collegiate Studies selects students from around the world to come to Stanford for an amazing summer experience. Highly motivated, intellectually curious students have the opportunity to investigate topics not typically taught in high school. Students engage in small classes with instructors who are experts in their fields and passionate about teaching. View Summer Offerings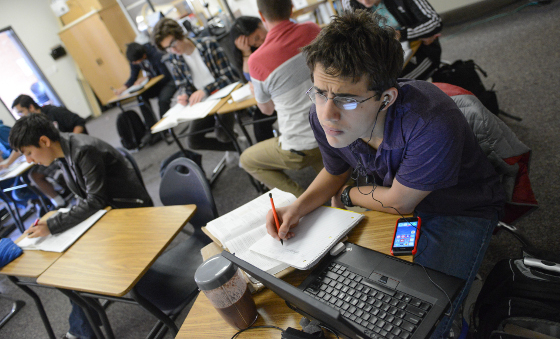 Featured Articles and Resources
The Davidson Gifted Database features articles, resources and state policies to help students, parents and educators pinpoint gifted information.

Articles
In 14 Things Gifted Students Want Teachers to Know, Joshua Raymond reflects back on his time as a gifted student and what his daughters are experiencing now, listing items he wishes his teachers (and theirs) knew.

The Writing Can Wait describes the complex skill of writing that requires not only an agile mind, but a set of mental and physical skills that don't always keep pace with a child's ability.

When Bright Kids Become Disillusioned describes the circumstances of gifted students becoming disappointed or disillusioned, and provides a number of tips on how to handle such situations.

Resources
Helping "smart" students achieve when they don't want to is not an easy task, but teachers can reengage and inspire students using Jim Delisle's insights and practical advice on the topics of autonomy, access, advocacy, alternatives, aspirations and more in.the book Doing Poorly on Purpose: Strategies to Reverse Underachievement and Respect Student Dignity.

The National Robotics Challenge allows students in grade 6 through graduate school to build robots to compete in challenges such as "Robot maze", "Sumo Robot", and "Robot Rescue".

Robinson Center for Young Scholars at University of Washington - UW Academy (Seattle, WA) is an early university admission opportunity for 10th grade students in Washington state. Every year, a cohort of academically advanced and highly motivated students are admitted, withdrawing from high school at the end of 10th grade to enroll as freshmen at the University of Washington, finding a community of like-minded peers.
Benjy Firester, 2017 Davidson Fellow
Using Data to Help the Environment and Predict Famine
Benjy Firester of New York City was awarded $25,000 for his Davidson Fellows project, " Modeling the Spatio-Temporal Dynamics of Phytophthora infestans at a Regional Scale."

What kind of impact can your Fellows project, "Modeling the Spatio-Temporal Dynamics of Phytophthora infestans at a Regional Scale" have on society?
The predictive model and risk map I created for potato late blight has broad significance and implications for sustainable agriculture in terms of yields, costs, safety and ecological impact. Late blight is a devastating crop pathogen that destroys billions of dollars of crops annually. Its spread is difficult to predict, causing farmers to spray toxic fungicides preventatively. In addition to being costly and dangerous to the environment, different strains of blight are resistant to certain fungicides. Better predictive models for blight infections could support more productive agriculture, lessen the use of chemical fungicides and bring higher yields to farmers in developing countries.

Farmers could just use model online and see the probabilities of infection by location, and by what phenotype. "Crowd-sourcing" existing infection data online would enable the farmers to benefit from each other. This could help them optimize their fungicide usage, which would be especially important in countries where farmers cannot afford or are restricted in their fungicide usage. Knowing when and where they should spray is critical to maintaining crop yields and lowering the overall usage of expensive, toxic chemicals.

More generally, models for the spread of pathogens and disease are important, real-world problems. Better models with provably accurate predictive abilities would support more than just disease prevention, but might allow for new methods to control or eradicate certain diseases. Computer models that resemble nature in a more accurate way would help enable advances in health, medicine, and agriculture. The wide range of choices for algorithmic implementation, data analysis, and model parameters allow for gleaning different perspectives from the same data, and for researchers to find multiple paths and discoveries related to tracking and/or controlling a disease.

What are some of your short-term and long-term plans?
I want to continue to broaden my education in college studying environmental science and employing the tools of math and computer science to seek out sustainable solutions that could never be viewed before. With developments in computational power and artificial intelligence, a whole new realm of possibilities is waiting for discovery in fields as seemingly unrelated as plant pathology.

Please describe your academic setting and some positive experiences with mentors.
When I asked my mentor, Dr. Blank, about working in his lab, I explained my interest in computers and algorithms. Dr. Blank, introduced me to the field of plant pathology and modeling. He taught me about potato late blight and this specific data set showing infections in Israeli fields that had been collected over a few years. Dr. Blank suggested that I try to develop a predictive model for the spread of late blight. I read published papers on late blight, its biology, and how it spreads, and discussed my ideas with him. I explored the data set Dr. Blank gave me, looking for patterns and statistical correlations. This propelled my research. I am so thankful Dr. Blank's full support and belief in my model.
"Let's get real about gifted kids and stop wasting time debating whether giftedness exists or if gifted services are necessary. Let's devote our energy toward ensuring that they receive the educational services, the encouragement, and the understanding they deserve. Just like we would want for any other child."

-- Gail Post, in the Gifted Challenges post, Let's get real about gifted kids
If you have information to include in a future newsletter, please contact us at admin@davidsongifted.org.

If you have been forwarded this eNews-Update, and wish to receive future editions, sign-up here.
Davidson Institute for Talent Development
Supporting our nation's brightest young minds
Reno, Nevada
DavidsonGifted.org
administrator@davidsongifted.org
      
To subscribe, visit the Davidson Institute's eNews-Update archive page.







Connect with us!