To receive future Davidson eNews-Updates, sign up here.

Both the Davidson Academy Online and Reno Campus 2020-2021 applications are now open! The Davidson Academy's two educational options are specifically designed to meet the needs of profoundly gifted students. The online campus is available for those living anywhere in the U.S. and and Canada, while the Reno campus located on the University of Nevada, Reno campus serves students residing in Northern Nevada. See below for more details.
What's New in Gifted Education
Announcing the 2019 Davidson Fellows
Meet the 2019 Davidson Fellows! Davidson Fellows have completed graduate-level projects or portfolios that have the potential to benefit society. Each will receive a scholarship and be recognized for their achievements at a special awards reception in Washington, D.C.

Positive contributions to society made by the 2019 Davidson Fellows include: The 2020 Davidson Fellows deadline is February 12, 2020 and the application will open in November.

NAGC Conference
Thousands of individuals from around the world will come together November 7-10 for the National Association for Gifted Children's 66th Annual Convention in Albuquerque. The largest gathering devoted to gifted and talented education offers:

200+ content-rich sessions in gifted education
Networking with gifted education leaders, parents, teachers, and renowned researchers
Family Day fun and learning experiences
Live interviews and engaging conversations with leading experts
Exhibit Hall featuring state of the art products, publications, and resources
Davidson News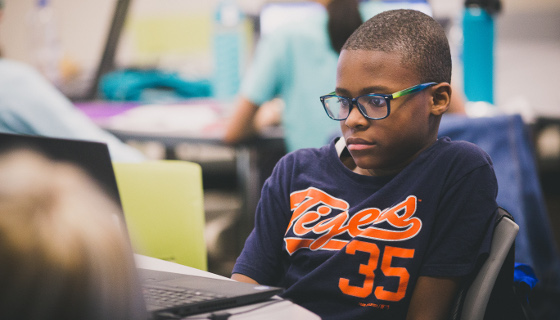 Davidson Academy - Online and Reno Campuses
The Davidson Academy offers two educational options specifically designed to meet the needs of profoundly gifted students – an online campus for those living anywhere in the U.S. and Canada, and a school on the University of Nevada, Reno campus for local residents. Both options are centered on a rigorous academic environment where students thrive among their intellectual peers. Academy classes are grouped by ability rather than by age, providing profoundly gifted students an educational opportunity matched to their abilities, strengths and interests.

Apply Today!
The 2020-2021 applications are open for both the Davidson Academy Online and Reno campuses! Visit the Qualification Criteria and How to Apply pages to read about the application process. The deadline to apply for the Reno campus is Jan. 31, 2020. The deadline to apply for the online campus is March 31, 2020.

Single-course enrollments are now available through the Davidson Academy's online campus! This year the Davidson Academy is again offering two English and two math courses for single-course enrollment. These courses have the same curriculum, workload expectations, instructors, and calendar as the full-time Davidson Academy. Please view the Single-Course Enrollments page and our infographic for more information.

Davidson Academy Online Campus - Meaningful, Highly Personalized Social Interactions
Beyond the advanced academics offered, the hallmark of the Davidson Academy Online campus is the authentic opportunities for meaningful interactions with classmates and instructors that happen daily. Online campus students have rich opportunities for socialization through our courses and extracurriculars. Students Meghana and Nate describe how.

Davidson Academy Reno Campus - Visit for an On-Site Tour
For more than 13 years, the Davidson Academy's free, accredited Reno campus has centered on interpersonal and instructional dynamics creating an atmosphere that is vibrant with intellectual energy and dialogue. Upcoming school tours will be held from 2 p.m. to 4 p.m. on the following Fridays (RSVP Required): Oct. 18, Nov. 15 and Dec. 6. For more info, please email outreach@davidsonacademy.unr.edu.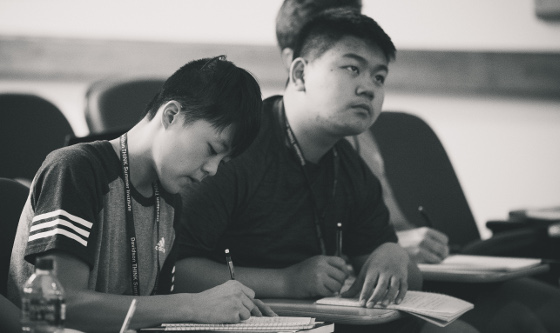 Davidson Young Scholars
The national Davidson Young Scholars program provides FREE services designed to nurture the intellectual, social, emotional, and academic development of profoundly intelligent young people between the ages of 5 and 18 (students must be between the ages of 5 and 16 when applying). Benefits of the program include:
Consulting Services
An Online Community
In-person Connections
Community Service Endeavors
Summer Programs (fee-based)
Read success stories to see how the Young Scholars program has helped make a difference in the lives of these students. The application deadline is the first of each month.
Legislative & Policy News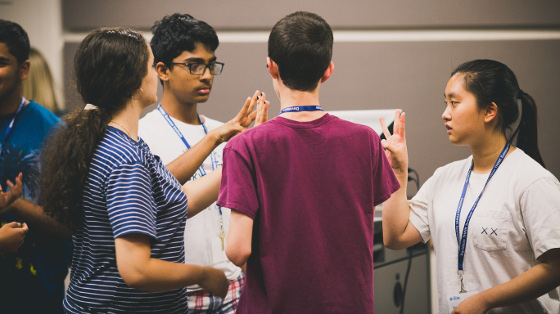 COLORADO – Following the Aurora school district changing its method of identifying gifted students, the number of students from underrepresented backgrounds in the district's gifted program increased 17 percentage points last school year. Source: 9news.com

GEORGIA – The Glynn County school district plans to enhance its gifted education programs this school year via an expanded amount of programs offered in elementary schools. Source: The Brunswick News

MASSACHUSETTS – A scathing independent report found that Massachusetts lacks programs for gifted students, doesn't collect data on top-performing students or train teachers to identify them, and lacks an official definition of "gifted." Source: The Eagle-Tribune

NEW YORK – Appointed two years ago by New York City Mayor Bill de Blasio, a task force recently recommended the elimination of the city's gifted education program to better integrate schools. The controversial recommendation has led to concern among gifted advocates, while de Blasio weighs next steps. Sources: New York Times - 8/30, 8/27; Chalkbeat, The 74

OHIO – The Berea school district has revised its gifted services program requirements. Source: Cleveland.com

OREGON – A complaint filed with the Portland school district over its past noncompliance with state rules for the curriculum of its gifted program has been escalated to the Oregon Department of Education. Source: Portland Tribune

TEXAS – The Fort Bend school district recently outlined plans to revamp the identification process for its gifted program to increase the number of underrepresented groups of second-graders. Source: Community Impact

VIRGINIA – Charlottesville City Schools will officially receive $468,000 to hire more gifted specialists. As part of the overhaul of Quest, the gifted program will switch to a "push-in" model, and gifted specialists will work with all students in their regular classrooms. Source: The Daily Progress
On the Web
Challenging Summer Options - Epsilon Camp & MathPath
Admissions season begins November 1 at Epsilon Camp, a two-week summer residential camp serving promising young mathematicians and their families through an intensive student program and parent workshop. The mission of Epsilon is to connect precocious children (7-11) to professional mathematics and build a supportive community with peers and families. Epsilon Camp 2020 will be held from July 19 – August 2.

Admission season begins when – usually in October – the Qualifying Test is on the web for MathPath, a four-week summer residential camp whose mission is to inspire and advance the most mathematically gifted middle school age students (11-14).

Epsilon and MathPath, both founded by Dr. George R. Thomas, are independently run and differently organized enrichment camps where students advance in a non-competitive atmosphere.
Featured Articles and Resources
The Davidson Gifted Database features articles, resources and state policies to help students, parents and educators pinpoint gifted information:

Articles - Most Viewed of 2019
Resources
Through Georgia's Education Expense Credit, the GOAL Scholarship Program provides thousands of children throughout the state with Greater Opportunities for Access to Learning – "GOAL."

Insight Colearning Center (Durham, NC) is a nonprofit micro school that aims to serve high school students who are not thriving in traditional school, particularly those who are gifted or twice-exceptional.

My Homeschool Hub exists to connect, encourage and equip homeschoolers. There is a Craigslist-like component custom-designed for homeschoolers. There is also a Virtual Exhibit Hall for people with products and services to advertise to homeschoolers.
In the Spotlight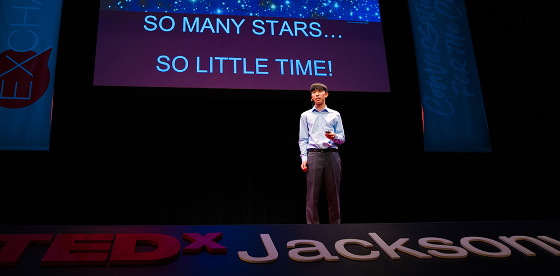 Brian Wu, Davidson Fellow
Advancing Radial Velocity Astronomy to Help Find Planets Capable of Supporting Life
Brian Wu of Scarsdale, N.Y. will receive $10,000 for his Davidson Fellows project, "Tatooine Found! Discovery and Characterization of the First-Ever Circumbinary Planet Detected Using Doppler Spectroscopy."

What kind of impact can your Fellows project, "Tatooine Found! Discovery and Characterization of the First-Ever Circumbinary Planet Detected Using Doppler Spectroscopy" have on society?
In recent years, the Earth has experienced a drastic transformation for the worst. Cities are becoming shrouded in industrial smog. Water levels are rising uncontrollably. And extreme weather plagues remote areas. Many studies indicate that if we don't put an end to this destructive activity over the next several decades, then Earth's ecosystem will experience irreversible damage. What that means is that we may die out if we don't save our planet.

What are some of your short-term and long-term plans?
Let's assume that we know of a planet that is habitable and within a reasonable distance, but without a means by which we can get there, humanity will still be confined to Earth. Therefore, in order to truly become an interplanetary species, we must not only have a deep understanding of our place in the universe, but also have an efficient transportation method that can get us to our new home. In college, I aspire to major in either aerospace engineering, astrophysics, or planetary sciences. During and immediately after my undergraduate years, I hope to continue the work of my current startup, Apextial Innovations, which develops innovative technologies for suborbital rockets and nanosatellites. I do plan to eventually step onto the larger scene of the spaceflight industry, as well as ultimately lead efforts to search and eventually travel to humanity's second home, elsewhere in the universe.

Please describe your academic setting and some positive experiences with mentors.
The summer of my freshman year of high school, I got an opportunity to work with Professor Jian Ge of the University of Florida, where I began acquainted with the Doppler spectroscopy technique for exoplanet detection. For two weeks, I traveled with him to Tucson, Arizona, where I gained some valuable hands-on observing experience at the Mount Lemmon SkyCenter. I bonded with Dr. Ge over frequent hikes on Mount Lemmon, and not only was he a great mentor in scientific disciplines, but Dr. Ge was more than a mentor to me. Not only did I learn the basics of research in astronomy from Dr. Ge, but discussions between us commonly encompassed important life skills that further strengthened our relationship, as well as hilarious and intriguing anecdotes from Dr. Ge's personal life. After returning from Tucson, I continued my intellectual journey with Dr. Ge at his lab in the Bryant Space Science Center of the University of Florida. I am truly thankful to have worked with Dr. Ge over the past three years, and I look forward to making many more discoveries with him in the future.
"All students should be tested and compared to one another within their own school buildings. Students could be screened for giftedness early, but not too early – perhaps in third grade — on math, verbal, and spatial reasoning measures. This would improve the talent development of disadvantaged students in the long run."

-- Jonathan Wai & Frank C. Worrel, Chalkbeat (Source)
If you have information to include in a future newsletter, please contact us at admin@davidsongifted.org.

If you have been forwarded this eNews-Update, and wish to receive future editions, sign-up here.
Davidson Institute for Talent Development
Supporting our nation's brightest young minds
Reno, Nevada
DavidsonGifted.org
administrator@davidsongifted.org
      
To subscribe, visit the Davidson Institute's eNews-Update archive page.







Connect with us!