To receive future Davidson eNews-Updates, sign up here.

Both the Davidson Academy Reno and Davidson Academy Online 2019-2020 applications are now open! The Davidson Academy offers two educational options specifically designed to meet the needs of profoundly gifted students – an online campus for those living anywhere in the U.S. and a day school on the University of Nevada, Reno campus for local residents. See below for more details.
What's New in Gifted Education
Announcing the 2018 Davidson Fellows
Meet the 2018 Davidson Fellows! Davidson Fellows have completed graduate-level projects or portfolios that have the potential to benefit society. Each will receive a scholarship and be recognized for their achievements at a special awards reception in Washington, D.C.

Positive contributions to society made by the 2018 Davidson Fellows include:
Developing research to help provide individualized training and targeted feedback to surgeons to improve surgical care quality. (Amy Jin, Laureate, pictured left)
Creating an inexpensive trap that detects mosquitoes carrying the Zika virus, making it ideal for remote locations and disadvantaged regions. (Rahul Subramaniam, Laureate, pictured right)
Developing a personalized, targeted treatment for patients with glioblastoma, which can determine relevant characteristics of a tumor in a fraction of the time. (Kavya Kopparapu, Laureate)
Attempting to explore the emotions and motives of music on people, and how it creates immortal will and is necessary for people to connect with each other. (Ann Liu)
Developing an inexpensive, remote tool to detect early stage Parkinson's disease within milliseconds. (Erin Smith)

NAGC Conference
Thousands of individuals from around the world will come together November 15-18 for the National Association for Gifted Children's 65th Annual Convention in Minneapolis. The largest gathering devoted to gifted and talented education offers:

300+ content-rich sessions covering 16 topic strands in gifted education
Networking with gifted education leaders, parents, teachers, and renowned researchers
Family Day fun and learning experiences
Live interviews and engaging conversations with leading experts
Exhibit Hall featuring state of the art products, publications, and resources
James T. Webb: In Memoriam

The Davidson Institute mourns the recent passing of James Webb, PhD. Dr. Webb had a profound impact on many. He founded the organization Supporting Emotional Needs of the Gifted (SENG), where families with 2e children could find resources and feel "at home." He will be missed by many; his legacy will live on. Visit his "In memoriam" page and view a recent blog post by Dr. Marianne Kuzujanakis.
Davidson News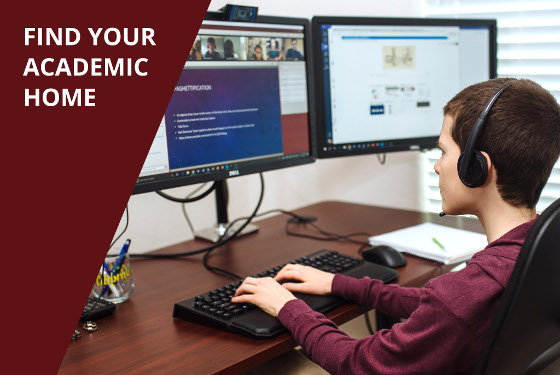 Davidson Academy - Online and Reno Campuses
The Davidson Academy offers two educational options specifically designed to meet the needs of profoundly gifted students – an online campus for those living anywhere in the U.S. and a day school on the University of Nevada, Reno campus for local residents. Both options are centered on a rigorous academic environment where students thrive among their intellectual peers. Academy classes are grouped by ability rather than by age, providing profoundly gifted students an educational opportunity matched to their abilities, strengths and interests.

Apply Today!
The 2019-2020 applications are open for both the Davidson Academy Online campus and Reno day school! Visit the Qualification Criteria and How to Apply pages to read about the application process. The deadline to apply for the Reno campus is Jan. 30, 2019. The deadline to apply for the online campus is March 31, 2019.

New Overview Video
The new Davidson Academy Overview Video has just been released! Learn what makes the Academy unique from firsthand accounts of those who know the school best: students, parents, governing board members, instructors and staff. Hear about the school's curriculum, social atmosphere and more!

Visit the Davidson Academy for an On-Site Tour
Upcoming school tours will be held from 2 p.m. to 4 p.m. on the following Fridays (RSVP Required): Oct. 19, Nov. 16 and Dec. 7. For more info, please email outreach@davidsonacademy.unr.edu.

Davidson Academy Online Virtual Open Houses
Join us to learn more about this exciting online learning option on the following dates: Mon., Oct. 22, 5 pm PT; Tues., Nov. 27, 6 pm PT; Mon., Dec. 10, 4 pm PT; Thurs., Jan. 24, 5 pm PT; Tues., Feb. 19, 6 pm PT; and, Wed. Mar. 13, 4 pm PT. RSVP >
Please email online@davidsonacademy.unr.edu if you have any questions.

In the News
Why More Kids are Going Back to School Without Leaving Home >
The 50 smartest public high schools in America >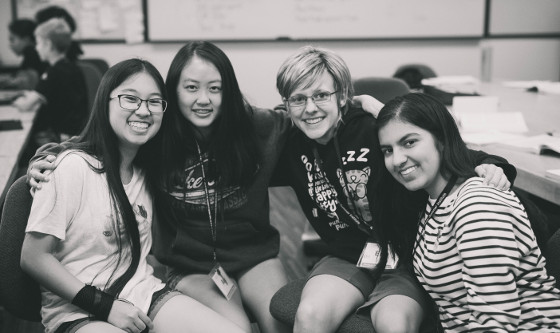 Summer at Davidson
Spend some of your summer with Davidson! We offer opportunities for the whole family and students of all ages.
Legislative & Policy News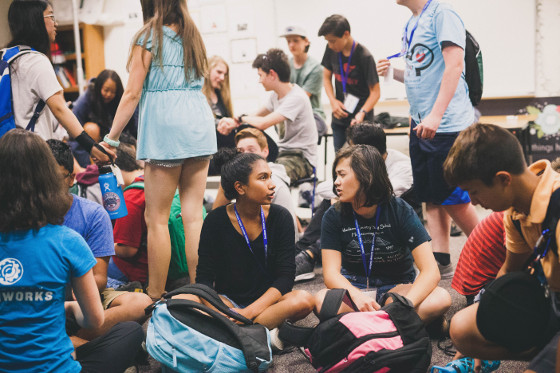 FLORIDA – The Leon County school district is using funds from a federal Title IV grant to enhance its gifted programs by hiring more teachers and expand student screenings. The goal is to place more gifted teachers at schools in low-income neighborhoods and screen more second-graders for the program. Source: Tallahassee Democrat

A new Pinellas County gifted center is expected to open in Palm Harbor next school year. Source: Tampa Bay Times

ILLINOIS – Illinois schools are now required to have systems in place to identify and advance or accommodate academically gifted children of all ages. The Accelerated Placement Act is part of the statewide effort to close equity gaps, including for those who have been historically underserved. Source: Chicago Tribune

The Chicago school district will delay a plan to make gifted services available to more children outside of its test-in schools, despite opposition from advocates who pushed for a new state law to expand gifted services in Illinois schools. Source: Chalkbeat

MAINE – The Penobscot school district is expanding the scope of its gifted program this fall. Three assessments will now be used to identify students for the gifted program. Source: Penobscot Bay Press

MARYLAND – The Montgomery County school district has overhauled how it selects students for its magnet schools to increase diversity in gifted education programs. The district no longer accepts private intelligence tests, puts less weight on in-district cognitive tests and teacher recommendations, and instead provides more magnet school seats to students who are "outliers" at their neighborhood schools. Source: New York Times

NEW YORK – A new bill aims to expand gifted programs at New York City elementary and middle schools in order to increase diversity at specialized public high schools. Source: Wall Street Journal

PENNSYLVANIA – The Pittsburgh school district will implement a pilot program that would screen all second-grade students at six schools to identify candidates for formal gifted testing.If successful, the program would be expanded to all district second-graders. Source: Pittsburgh Post-Gazette

TENNESSEE – A school for gifted students recently opened in Collierville. Source: Commercial Appeal
On the Web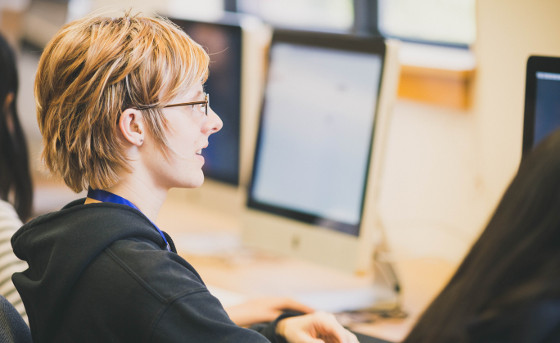 Regeneron Science Talent Search
The Regeneron Science Talent Search is a great indicator of top STEM talent—thirteen Nobel prize winners participated in this program as high school students. The 2019 application is now open! High school seniors across the United States are invited to share their original research projects and could win up to $250,000 through this prestigious STEM competition.


Google Science Fair
The seventh Google Science Fair challenges students ages 13 to 18 to submit science projects that explore unanswered questions or tackle scientific hurdles that have yet to be overcome. Finalist will go to Google's headquarters in hopes of walking away with one of many awards or the grand prize. Students have until December 12, 2018 to submit their projects.

Featured Articles and Resources
The Davidson Gifted Database features articles, resources and state policies to help students, parents and educators pinpoint gifted information.

Articles
Do's and Don'ts for Motivating Your High-Ability Child offers successful strategies and practices for motivating gifted children.

In The best educational YouTube channels for kids, Michael J. Petrilli offers his thoughts on the best YouTube channels for learning for tweens and teens.

In Understanding the 2e Brain, Dr. Michael Postma discusses how typical child development impacts the presentation of twice-exceptionality and vice versa.

Resources
The Boston University Summer Programs for High School Students offers numerous programs in which students can earn college credit, discover a new subject area, perform cutting-edge research in university labs, or immerse themselves in hands-on learning.

The NAGC Diversity Toolbox for Gifted LGBTQ Students was created to provide resources to administrators, teachers, and parents/caregivers so that they may better understand the needs of gifted LGBTQ students.

The book Understanding Your Gifted Child From the Inside Out: A Guide to the Social and Emotional Lives of Gifted Kids provides an engaging and encouraging look at raising gifted children today. It focuses on the social and emotional aspects of giftedness, with information on perfectionism, self-advocacy, underachievement, mindfulness, and the impact of technology on gifted kids' relationships.
In the Spotlight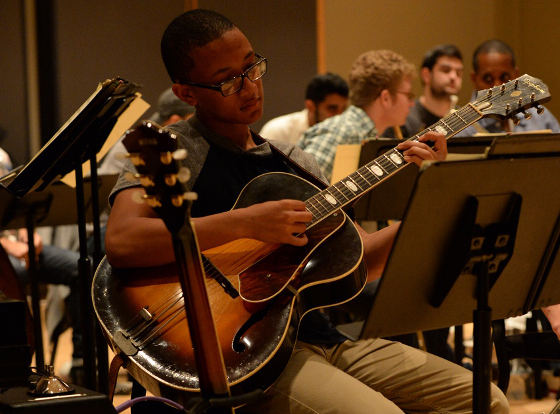 Cosimo Fabrizio, Davidson Fellow
Encouraging Society to Recognize the Value of Storytellers
Cosimo Fabrizio of South Orange, N.J. will receive $25,000 for his Davidson Fellows project, "21st Century Jazz Music - The Search for Authenticity."

What kind of impact can your Fellows project, "21st Century Jazz Music - The Search for Authenticity" have on society?
My work seeks to showcase the interconnectedness of tradition and innovation while also addressing the inherit difficulties of this balancing act. My portfolio also seeks to comment on the effect of institutionalization on artistic authenticity.

I hope my project will encourage our society to recognize the value of storytellers. I believe we as a society should encourage younger generations to actively seek out the storytellers of previous generations, so they can use that authentic understanding of history as a foundation for their innovation in the future. I also believe our society can benefit from questioning our current perceptions of the role of specialists and generalist in society.

While my project was written through the lens of Jazz music and the Jazz community, I believe the implications of these ideas are relevant to our society at large in these meaningful ways.

What are some of your short-term and long-term plans?
My short term goal is to make it through my first semester without getting beat up too bad by my freshman writing seminar. My long term goal is to be in a position where I can best protect, nourish and reform our nation's democracy.

Please describe your academic setting and some positive experiences with mentors.
I am currently studying economics and government at Cornell University. I am privileged to have had a number of incredible mentors in my life who have played significant roles in shaping my thinking into what it is today.

Mr. T has helped me to grow as a musician and begin to shape my thinking into what it is today through my time taking private lessons with him and my time watching him in rehearsals. Mr. Marsalis provided me with the basis of my exploration into this topic of authenticity and his insight into the role tradition plays in innovation is integral to my current understanding of the concept. Mr. Romay, affectionately known as Profe, provided insight into the application of this concept outside of Jazz music and cross cultural boundaries.
"Gifted students learn best when they are intrinsically motivated, passionate, challenged, inspired, curious, and believe that what they are studying is meaningful and useful... If they feel truly 'seen' and understood, believe the school is investing its energy into their education as much as it does for other students, and wants them to excel, it will garner their respect."

-- Gail Post, in the Gifted Challenges post, When gifted students feel disconnected from school
If you have information to include in a future newsletter, please contact us at admin@davidsongifted.org.

If you have been forwarded this eNews-Update, and wish to receive future editions, sign-up here.
Davidson Institute for Talent Development
Supporting our nation's brightest young minds
Reno, Nevada
DavidsonGifted.org
administrator@davidsongifted.org
      
To subscribe, visit the Davidson Institute's eNews-Update archive page.







Connect with us!