To receive future Davidson eNews-Updates, sign up here.

Both the Davidson Academy Reno and Davidson Academy Online 2019-2020 applications are now open! The Davidson Academy offers two educational options specifically designed to meet the needs of profoundly gifted students – an online campus for those living anywhere in the U.S. and a day school in Reno for local residents.

The 2019 Davidson Fellows Scholarship application is now available!

See below for more details.
What's New in Gifted Education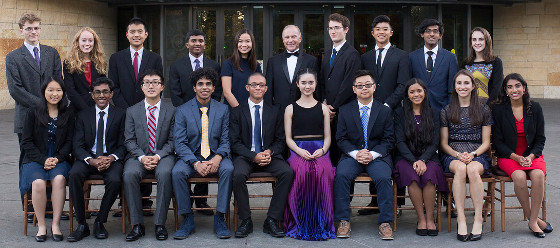 2018 Davidson Fellows Award Ceremony in Wash., D.C.
Twenty young people were recently honored at the Davidson Fellows award ceremony for their work in science, technology, engineering, mathematics and music. Davidson Institute for Talent Development founder Bob Davidson presented the awards at the 17th annual ceremony held at the Smithsonian National Museum of the American Indian. In recognition of their remarkable achievements, each of the 2018 Davidson Fellows received a $50,000, $25,000 or $10,000 scholarship.

2019 Davidson Fellows Scholarship Application
The 2019 Davidson Fellows Scholarship application is now available online. Young people 18 and younger have the opportunity to earn a $50,000, $25,000 or $10,000 scholarship in recognition of a significant piece of work in the categories of science, technology, engineering, mathematics, music, literature and philosophy, or a project that represents outside the box thinking. The application deadline is Wed., Feb. 13, 2019.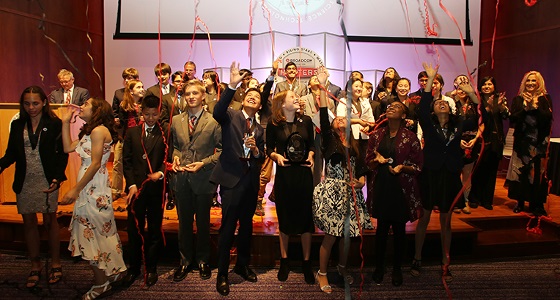 Broadcom MASTERS - STEM Innovation on Display
The Broadcom Foundation and Society for Science & the Public (SSP) recently announced the 2018 Broadcom MASTERS STEM competition winners. Winners include: Georgia Hutchinson of Woodside, Calif., who was awarded the top prize for her computer model that determines where the sun will be at any date and time, and Jack Albright, 14, Hillsborough, Calif., for developing a machine learning tool to predict the onset of impacts from Alzheimer's on cognitive abilities. Source: ScienceNews
New Resource on Acceleration Policies
Developed by numerous gifted education organizations, including NAGC and the Belin-Blank Center, Developing Academic Acceleration Policies (PDF) is designed to offer direction and clarity to school districts on gifted education practices. The report includes recommended elements of an acceleration policy, a summary of research supporting academic acceleration and much more! Source: The High Flyer
Challenging Summer Options
Application season has begun for Epsilon Camp, a two-week summer residential camp serving promising young mathematicians and their families through an intensive student program and parent workshop. The mission of Epsilon is to connect precocious children (7-11) to professional mathematics and build a supportive community with peers and families. Epsilon Camp 2019 will be held from July 14-27, 2019.
Admission season has also begun for MathPath, a four-week summer residential camp whose mission is to inspire and advance the most mathematically gifted middle school age students (11-14).

Epsilon and MathPath, both founded by Dr. George R. Thomas, are independently run and differently organized enrichment camps where students advance in a non-competitive atmosphere.
Davidson News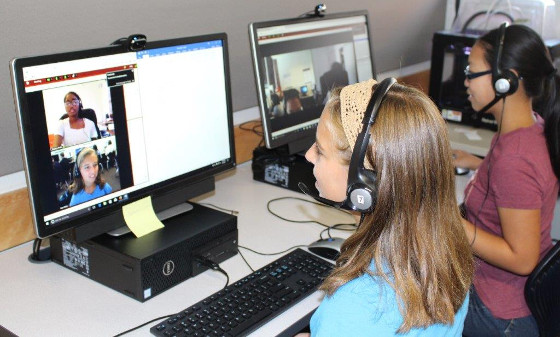 Davidson Academy - Online and Reno Campuses
The Davidson Academy offers two educational options specifically designed to meet the needs of profoundly gifted students – an online campus for those living anywhere in the U.S. and a day school on the University of Nevada, Reno campus for local residents. Both options are centered on a rigorous academic environment where students thrive among their intellectual peers. Academy classes are grouped by ability rather than by age, providing profoundly gifted students an educational opportunity matched to their abilities, strengths and interests.

Apply Today!
The 2019-2020 applications are open for both the Davidson Academy Online campus and Reno day school! Visit the Qualification Criteria and How to Apply pages to read about the application process. The deadline to apply for the Reno campus is Jan. 30, 2019. The deadline to apply for the online campus is March 31, 2019.

Davidson Academy Online: In-Person Regional Events
Davidson Academy Online In-Person Regional Events offer an opportunity to hear more about Davidson Academy's online campus. The events will include presentations on admissions, curriculum, technology, and our vision. Attendees will have the opportunity to ask questions throughout. Space is limited for each so please select the one that works best for your schedule. The following event dates and locations have been announced:
Sun., Nov. 18, 2:30 p.m. - Brooklyn, OH
Mon., Nov. 19, 6 p.m. - Columbus, OH
Mon., Dec. 3, 4:30 p.m. - Houston, TX
Tues., Dec. 4, 10:30 a.m. - Sugar Land, TX
Wed., Dec. 5, 5:00 p.m. - Grand Prairie, TX
Thurs., Dec. 6, 12 p.m. - Dallas, TX
Fri., Dec. 7, 3 p.m. - Naperville, IL
Sat., Dec. 8 at 10 a.m. - Chicago, IL
Mon., Dec. 10, 6 p.m. - Marietta, GA
Tues., Dec. 11, 5:30 p.m. - Atlanta, GA
Thurs., Dec. 13, 6:30 p.m. - Boulder, CO
Fri., Dec.14, 12:30 p.m. - Denver, CO
Thurs., Jan. 10, 4:30 p.m. - Alexandria, VA
See the Davidson Academy Events page for more detailed information. Please RSVP here: http://bit.ly/daoopenhouse1819.

Davidson Academy Online Virtual Open Houses
Join us to learn more about this exciting online learning option on the following dates: Tues., Nov. 27, 6 p.m. PT; Mon., Dec. 10, 4 p.m. PT; Thurs., Jan. 24, 5 p.m. PT; Tues., Feb. 19, 6 p.m. PT; and, Wed. Mar. 13, 4 p.m. PT.
RSVP here >

Visit the Davidson Academy Reno School for a Tour on Dec. 7
A school tour will be held from 2 p.m. to 4 p.m. on Friday, Dec.7. RSVP here >
For more info, please email outreach@davidsonacademy.unr.edu.

News & Updates
Two new videos: Overview Video & Alumni Video
More Admissions Directors Are Targeting Online Students/a>
At Davidson Academy, Gifted Students Thrive with Online Learning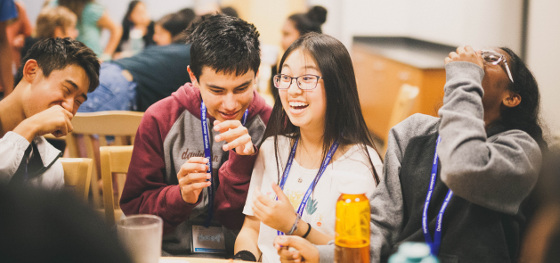 Summer at Davidson
Spend some of your summer with Davidson! We offer opportunities for the whole family and students of all ages.
Davidson Summmer STARS*
Ages 8-12: STARS offers Davidson Young Scholars the chance to attend a short, residential summer program with peers from all over the country.
Davidson THINK Summer Institute
Ages 13-16: THINK is a challenging academically-focused program for gifted students who attend two full courses at University of Nevada, Reno and receive college credit. Note: THINK participants do not need to be Davidson Young Scholars.
Young Scholar Summit*
Family Event: During this weekend experience, Young Scholar families from all over the country connect with one another while enjoying special activities, workshops, and dynamic speakers.

*To participate in STARS and/or the annual Summit event, learn how to become a part of the Young Scholar community.
Legislative & Policy News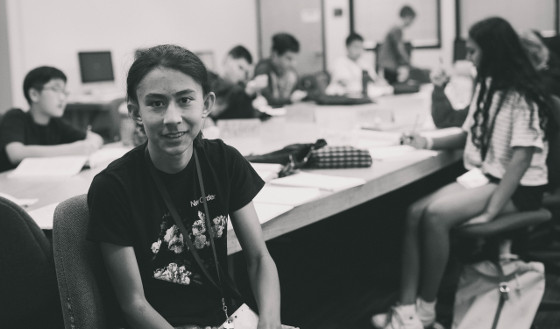 ILLINOIS – The Chicago school district plans to spend about $450,000 to expand its competitive International Baccalaureate programs in 56 schools. Each IB school will receive between $1,000 to $17,000 for professional development for teachers and administrators. Source: Chalkbeat

INDIANA – The Indianapolis school district has made incremental progress in increasing the proportion of students from underrepresented groups into high ability programs. Source: Chalkbeat

KENTUCKY – Despite efforts to increase diversity, racial disparities remain among students enrolled in the Jefferson County school district's gifted program. Source: CPS' Gifted and Talented program. Source: WFPL

MAINE – The University of Maine is working to increase enrollment in its Early College program, which allows qualifying high school students to attend college classes. Source: Press Herald

WISCONSIN – The state's largest school districts — Milwaukee, Madison, Green Bay, Racine and Kenosha - are partnering in a new initiative they hope will narrow racial achievement gaps. Source: Milwaukee Journal Sentinel

WYOMING – The Teton school district is attempting to increase diversity among it gifted and talented program. Source: Jackson Hole News & Guide
On the Web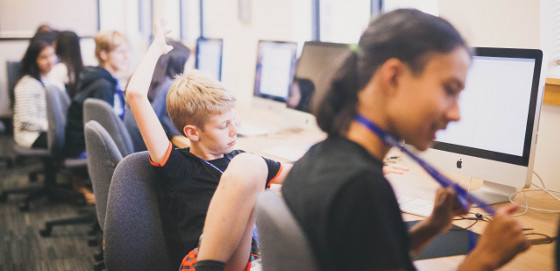 Google Science Fair
The seventh Google Science Fair challenges students ages 13 to 18 to submit science projects that explore unanswered questions or tackle scientific hurdles. Finalist will go to Google's headquarters in hopes of walking away with one of many awards or the grand prize. Students have until December 12, 2018 to submit their projects.

Featured Articles and Resources
The Davidson Gifted Database features articles, resources and state policies to help students, parents and educators pinpoint gifted information.

Articles
G-Squared. Supporting Your Gifted LGBT Student provides a number of suggestions that may be helpful in guiding a gifted LGBT student.

In Is Your Child Gifted, Learning Disabled or Both?, Carol Bainbridge discusses a number of similarities that exist between giftedness and ADHD.

Six Strategies for Challenging Gifted Learners offers educators a number of ideas on how to best challenge gifted students.

Resources
Produced by the Johns Hopkins Center for Talented Youth (CTY), the Bright Now Podcast offers after-school courses and camps in Math, Coding and Robotics for students in grades K-12.

CyberMath Academy (Cambridge, MA) offers after-school courses and camps in Math, Coding and Robotics for students in grades K-12.

The book Real Kids, Real Stories, Real Challenges: Overcoming Adversity Around the World provides inspirational short stories of young people who overcame adversity and persevered in the face of extreme challenges.

The Stanford Online High School (OHS) is an independent school for academically talented and motivated students in grades 7-12. Online instruction includes live, synchronous seminars on a college-style class schedule, encouraging independence, discipline and time-management skills.
In the Spotlight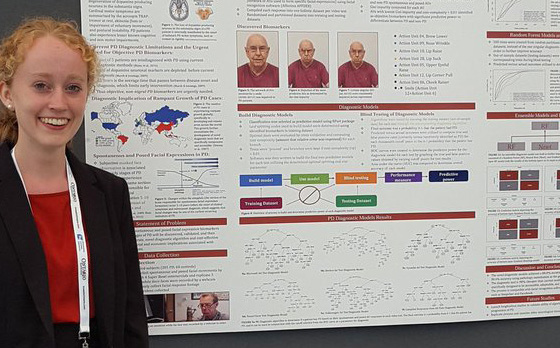 Erin Smith, Davidson Fellow
Developing a Tool to Detect Early Stage Parkinson's Disease Within Milliseconds
Erin Smith of Lenexa, Kan. will receive $25,000 for her Davidson Fellows project, "FacePrint: A Diagnostic and Monitoring Tool for Parkinson's Disease Using Dynamic Video Footage Tracking and Digital Action Unit Biomarkers Generated by Spontaneous and Posed Facial Expressions."

What kind of impact can your Fellows project, "FacePrint" have on society?
FacePrint is driven from the belief that mental and neurological conditions like Parkinson's can be beaten if detected early by leveraging digital tools. Since the initial description of Parkinson's disease 200 years ago, diagnostic methods have experienced minimal advances. FacePrint is dedicated to the development of non-invasive cognitive and motor health assessment tools that will enable earlier and more effective evaluations of patients who may be at risk for Parkinson's disease and commonly misidentified disorders, and help advance research of better targeted and disease-modifying treatments. FacePrint turns previously subjective, subtle facial changes that family members noticed in their loved ones that were often imperceptible to medical professionals who did not know them as well into objective indicators of disease onset. FacePrint is establishing the groundbreaking medical significance of facial expressions as a mechanism to provide external manifestation of neurological changes associated with early stages of conditions such as Parkinson's disease.

What are some of your short-term and long-term plans?
I am currently working on developing FacePrint full time. I am preparing for upcoming publications and clinical trials with Stanford Medical School and the Michael J. Fox Foundation. I am also working on a few other projects that will launch mid-2019. Ultimately, I hope to redesign mental health care in the primary care setting using objective, innovative technological approaches.

Please describe your academic setting and some positive experiences with mentors.
Currently, I am on leave from Stanford University as a 2018 Thiel Fellow. My cognitive framework for what an education means has radically shifted each day of my fellowship. I have come to view true learning as the expansion of the human mind. Often, this is unattainable within the confinement of classroom walls. My education is presently occurring outside of the traditional academic setting in the form of technology development, clinical trials, reading anything I can get my hands on, and having long conversations with fascinating individuals. The process of starting a startup has been one of the most formative experiences of my life. Mentors have been the backbone of this journey and my broader life education. One of my first and most influential mentors is my research teacher from high school named Mrs. Brenda Bott. Mrs. Bott believes in the power of simple ideas and the innate potential of individuals. Pursuing audacious goals that positively impact society is a core tenant of Mrs. Bott's teaching mentality- a mentality that continues to shape my daily work. Another thing I have learned about mentors is that people are so generous and willing to help if you will merely ask. During high school, I sent a lot of random emails to people that I read about or watched a TED talk from and found inspiring. Many sent back and became close mentors that I still regularly work with today.
"Acceleration strategies – such as advancing students an entire grade level or in specific subjects – are one of the most effective approaches to help ensure all children who demonstrate readiness for more advanced instruction receive quality gifted and talented programming . . . Rather than requiring gifted children to endure repetitive work with content they have already mastered, educators can use a variety of acceleration strategies to challenge these learners with more stimulating and enriched content."

-- Sally C. Krisel & M. René Islas, in The High Flyer post, Developing Academic Acceleration Policies
If you have information to include in a future newsletter, please contact us at admin@davidsongifted.org.

If you have been forwarded this eNews-Update, and wish to receive future editions, sign-up here.
Davidson Institute for Talent Development
Supporting our nation's brightest young minds
Reno, Nevada
DavidsonGifted.org
administrator@davidsongifted.org
      
To subscribe, visit the Davidson Institute's eNews-Update archive page.







Connect with us!