To receive future Davidson eNews-Updates, sign up here.

2018 Davidson Fellows to be Announced Next Month
The 2018 Davidson Fellows will be announced in mid-August! The Davidson Institute offers $10,000, $25,000 and $50,000 Fellows scholarships to students 18 and under whose projects have the potential to benefit society, and are at the college graduate level. Application categories are in the STEM fields, humanities and outside the box.
What's New in Gifted Education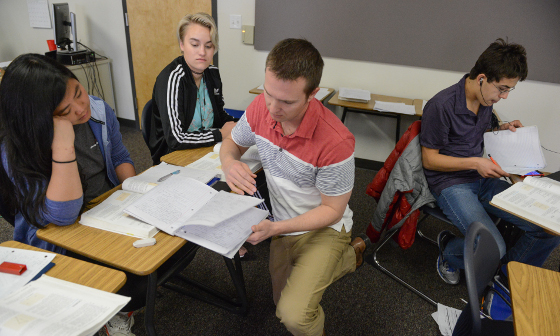 The 2018 class of Thiel Fellows comprised of 25 young entrepreneurs was recently announced. Thiel Fellowships consist of separate grants of $100,000 over two years to young recipients. Thiel Fellows are mentored by highly accomplished entrepreneurs, scientists, innovators and more while taking a two-year hiatus from the classroom. Read about the 2018 class >

Some in the education field are taking a fresh look at programs for gifted students, driven to narrow the "Excellence Gap". New York Times >

2006 Davidson Fellow Cindy Wang discusses her numerous interests that intersect with science. "It's that kind of diversity that I like having in my life, using the right and left sides of my brain, and finding balance in doing that." Society for Science & the Public >

Dr. Jim Delisle, who has taught gifted students and those who work on their behalf for more than 30 years, was recently featured in two podcasts on MindMattersPodcast.com about gifted kids, including the topic of underachievement in the gifted community. Listen to him in Episodes 4 and 9 >

Gifted students living in small communiites are often presented with unique challenges in getting the most out of their education. Personalized learning through online classes are an emerging option for them. Education Week >

More in the news:

Davidson News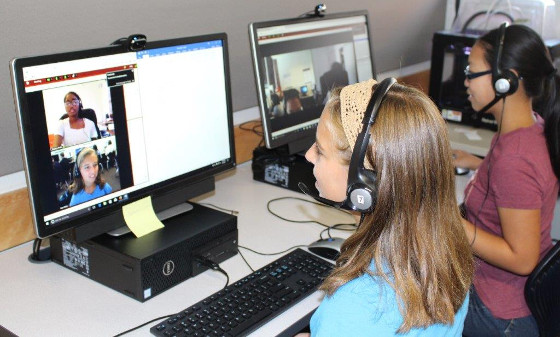 Davidson Academy's Two Options - Designed to Be Different
The Davidson Academy offers two educational options specifically designed to meet the needs of profoundly gifted students – an online school for those living anywhere in the U.S. and a day school on the University of Nevada, Reno campus for local residents.

Both options are centered on a rigorous academic environment where students can thrive among their intellectual peers. Academy classes are grouped by ability rather than by age, providing profoundly gifted students an educational opportunity matched to their abilities, strengths and interests.

Online Campus - A Stimulating Community Where Students Thrive
The Davidson Academy's Online Campus is a game changer for profoundly gifted students. Open to students living anywhere in the United States, the accredited Online Campus builds off the one-of-a-kind, exceptional framework put in place by the Davidson Academy Reno Day School. The result is a robust online community where students thrive.
Please visit the Davidson Academy Online Qualification Criteria and How to Apply pages for details. If you have any questions, please email online@davidsonacademy.unr.edu.

Davidson Academy's Reno School
For more than a decade, the Davidson Academy's free, accredited public day school located on the University of Nevada, Reno campus has centered on interpersonal and instructional dynamics creating an atmosphere that is vibrant with intellectual energy and dialogue. As the school has grown, the Academy has evolved to offer an increasing amount of opportunities, while still providing a laser-sharp focus on the individual student. Davidson Academy students have the opportunity to participate in many clubs and extracurricular activities throughout the year, as well as enroll in courses at the University under a dual enrollment agreement.

Please visit the Davidson Academy's Reno School Qualification Criteria and How to Apply pages for details. If you have any questions, please email applications@davidsonacademy.unr.edu.

Stay Updated
To keep up with the latest news, view the the Davidson Academy eNewsletter. Also, connect with the Davidson Academy on Facebook and Twitter!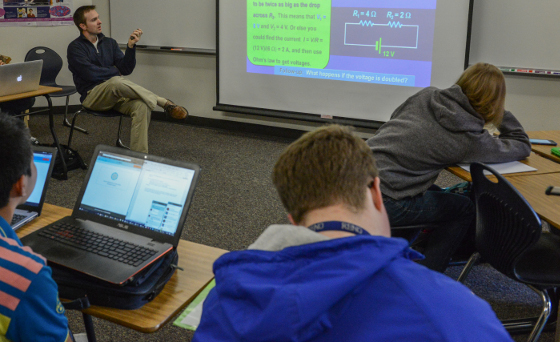 Davidson Young Scholars
The national Davidson Young Scholars program provides FREE services designed to nurture the intellectual, social, emotional, and academic development of profoundly intelligent young people between the ages of 5 and 18 (students must be between the ages of 5 and 16 when applying). Benefits of the program include:
Consulting Services
An Online Community
In-person Connections
Community Service Endeavors
Summer Programs (fee-based)
Read success stories to see how the Young Scholars program has helped make a difference in the lives of these students. The application deadline is the first of each month.
Legislative & Policy News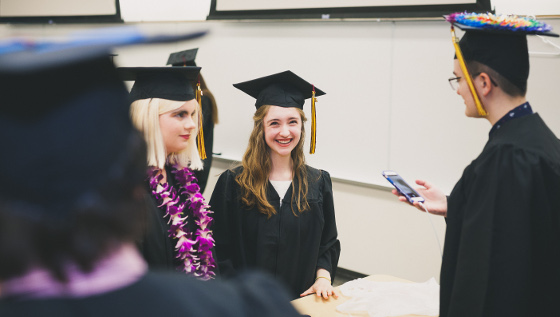 ALABAMA – The University of Alabama has launched a program aimed at strengthening the state's efforts to educate gifted students. The Gifted Education and Talent Development Office will consolidate all of the College of Education's research, teaching, service and programming in gifted education. The office will also offer more professional development for educators and outreach to parents. Tuscaloosa News >

COLORADO – A change in state law meant to reduce the cost of Colorado high schools that allow students to stay longer to earn college credit has forced the Denver district to pause its expansion of the model. Chalkbeat >

FLORIDA – Orange County's new school for gifted elementary school students, the first of its kind in Central Florida, will be called the Orlando Gifted Academy. Source: Orlando Sentinel

NEW JERSEY – Eliminated 11 years ago by a prior administration, the Camden school district has reinstated its Gifted and Talented program. Courier Post >

The Livingston school district's well-researched plans for a multi-year rollout of an enhanced gifted program will go into effect for students in grades K-5 this coming school year. TapInto.net >

NEW YORK – The number of applicants for New York City gifted programs continues to recede, mirroring a steady multiyear decline in the overall number of students taking the Gifted & Talented eligibility exam. New York Post >

NORTH CAROLINA – A bill designed to ensure that low-income students have access to advanced courses.was recently given final legislative approval. State public schools will now be required to automatically enroll any student in the third grade or above into advanced math courses if they receive a superior score of 5 on their end-of-grade test. WS Chronicle >

TENNESSEE – The Knox County School Board recently approved $538,000 in funding for magnet and gifted and talented programs in the district. Knoxville News Sentinel >
On the Web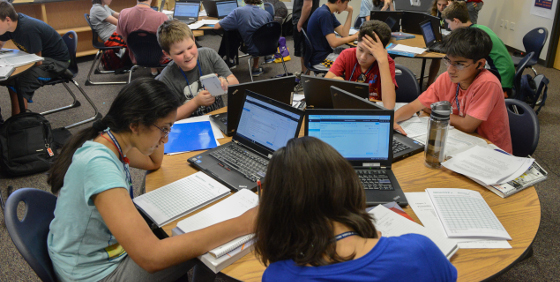 Davidson Twice-Exceptionality Guidebook Released
The Davidson Institute's latest guidebook, Twice-Exceptionality: A Resource Guide for Parents is meant to act as a launch pad for parents to learn more about twice-exceptionality, the process of identification and assessment, and how to support children who are 2E intellectually, emotionally and socially.

Featured Articles and Resources
The Davidson Gifted Database features articles, resources and state policies to help students, parents and educators pinpoint gifted information.

Articles
Math Games for Kids - a Listing of Resources contains a listing of numerous math games and other resources for gifted students. Find information on websites that contain math games, math game apps, and math board games, card games, books and software.

Nurturing Gifted Girls' Self-Concept and Academics at Home provides advice on helping gifted girls from home: encouraging your gifted daughter to take higher-level classes from which she might normally shy away; finding a mentor; seeking out peers; using bibliotherapy to model positive influences; and more.

What most parents of gifted children wish they had known about college planning provides several suggestions on how parents can help students plan for college, as well as find colleges that offer the right fit.

Resources
Longfellow Young Writers' Workshop (Farmington, ME) is a summer program that gives continuing high school students a full week to immerse themselves in the writing world.

My Ivy Education is a physical environment; a program that, rather than offering a one-size-fits-all curriculum while leaving students to fend for themselves socially, flips the system by personalizing education for excellence while fostering compassionate social interaction.

The Inconvenient Student: Critical Issues in the Identification and Education of Twice-Exceptional Students tackles the problem of identifying gifted kids who have dyslexia, dysgraphia, sensory processing disorder, auditory and visual processing disorders, ADD, autism or Asperger's, ODD, OCD, anxiety, and depression.
In the Spotlight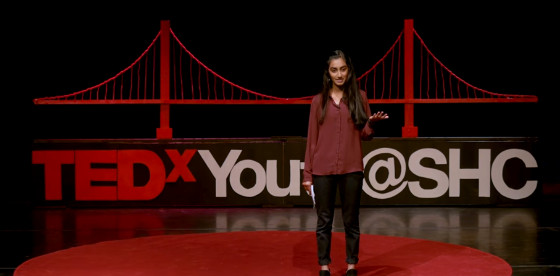 Aishani Aatresh, Davidson Ambassador
The purpose of the Davidson Young Scholars Ambassador Program is to foster learning and civic engagement through community service, volunteerism and leadership in highly motivated and mature Young Scholars. Aishani's project is "Spark to Speak."

Tell us a little about yourself.
I've always loved talking and working with people, beginning with "teaching" my stuffed animals and baby sister at age 3. By middle school, those skills translated into helping my school's principal tutor elementary students, serving on student council for five years, and coaching and refereeing young soccer players. I also was privileged enough to deliver a TEDx talk on allergies as a freshman in March 2017 at a conference at Sacred Heart Cathedral, a high school in San Francisco, Calif., and based upon that co-founded a TED-style event, SF Talks, at my high school that went incredibly well in its inaugural year this past April.

What is Spark to Speak?
The Young Scholars program has created a fantastic environment for learning, collaboration, and support. Through my Ambassador project, I have the opportunity to tie together a variety of my interests in a platform that has the potential to make a difference in the educational realm. With Spark to Speak, I conduct weekly after-school sessions at a local YMCA, exposing elementary-age students to a variety of topics (using multiple sources/forms of media and discussion-based/hands-on learning), including current events, science, public-speaking skills and homework help. I focus on helping the students understand and analyze the topics and how the subjects matter to each student on a personal level, what opinions they form about each issue and why — hopefully instilling lifelong invaluable skills of curiosity and communication.

What are some of your short-term and long-term plans?
I hope to expand my program to other YMCA branches in the coming school year and hold a mini TED-style "conference" for the students to each present at in front of their peers and perhaps their parents as well at the end of the upcoming school year. I also plan on encouraging older students to mentor younger students similar to what I'm doing with all of them. Apart from my Ambassador project, I will be busy with running my school's larger-scale TED-style event, SF Talks, being the lead director for our hackathon, LancerHacks, serving on our admissions/marketing advisory + content board, Lancer Productions, rehabbing my post-surgery foot, and contributing to writing a research paper on an antibody engineering method that I did some work for over the summer at a biotech start-up in San Francisco. In the future, I hope to pursue something at the intersection of immunology, genetics, computer science, and community engagement, whether that's as in medicine, research, biotech, or even eventually science policy.
"You have to be willing to take risks and try things you've never tried before. In science you're constantly pushing yourself, asking 'can I figure out why that happens?' It's similar in art, you ask 'can I push the boundaries?' and try new techniques . . . Whenever you start something, you may not be that great and it's totally okay. It's okay to pick up new interests and hobbies and keep pursuing them. Don't ever let that curiosity fail."

-- Cindy Wang, 2006 Davidson Fellow, Society for Science & the Public
If you have information to include in a future newsletter, please contact us at admin@davidsongifted.org.

If you have been forwarded this eNews-Update, and wish to receive future editions, sign-up here.
Davidson Institute for Talent Development
Supporting our nation's brightest young minds
Reno, Nevada
DavidsonGifted.org
administrator@davidsongifted.org
      
To subscribe, visit the Davidson Institute's eNews-Update archive page.







Connect with us!