To receive future Davidson eNews-Updates, sign up here.

The applications for the Davidson Academy, Davidson Fellows Scholarship and THINK Summer Institute are all open with deadlines approaching. See details below for each of these programs and apply today!
What's New in Gifted Education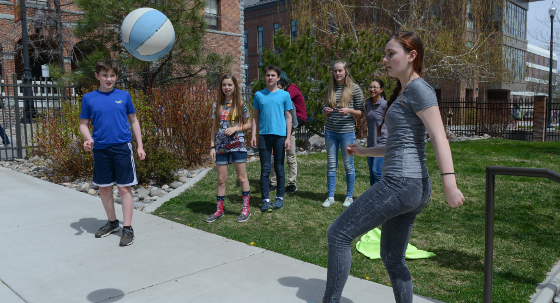 Summer Program Options for Gifted Students
There are many factors to consider when deciding on a summer program for gifted students. Where is the program located? How will social/emotional needs be met? Residential or non-residential? Good summer programs provide gifted students challenging opportunities they may not have access to during the school year and meet a variety of interests. See these Davidson Gifted Database articles for some excellent summer options:  entire list of summer programs. Please note that 2019 application deadlines for certain summer programs may be approaching soon. Also see the Davidson lists of scholarships for high school students and younger students.

If you know of a great summer program for academically gifted students, please let us know at admin@davidsongifted.org.

2019 THINK Summer Institute
Among the most academically rigorous summer programs is the Davidson THINK Summer Institute, which runs July 13 through August 3. Students can earn up to six college credits at this three-week residential summer program on the campus of the University of Nevada, Reno. To qualify, students must be 13 to 16 years old during the program and submit an SAT or ACT score. Tuition is $3,950 and covers course credits, books and materials, room and board, and the cost of planned activities. Need-based scholarships are available. Apply today - space is limited and the final application deadline is March 29!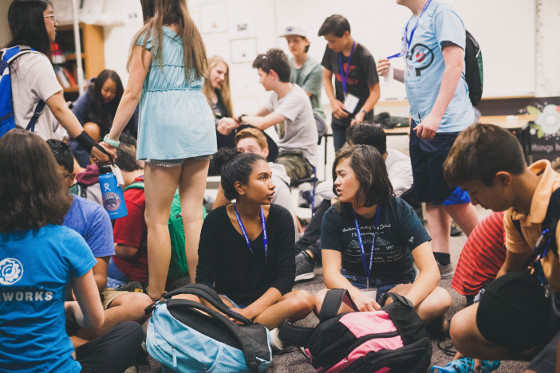 Updates from Around the Gifted World
In the Spotlight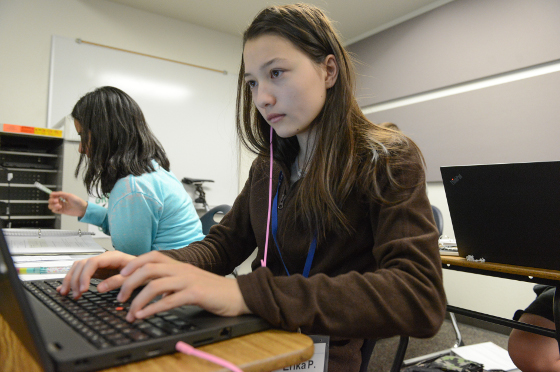 Evaluating Online Learning Programs with College Admissions In Mind
Stacy Hawthorne, Director of Online Learning at the Davidson Academy, offers her perspectives on the growing trend of online learning.

With online learning on the rise, its accessibility and impact is starting to influence the college admissions process. More than half of all U.S. colleges and universities report specifically targeting online high school students in their recruitment efforts[1]. Having online experience in high school can help strengthen a college application and help a student succeed in college, since more than 31 percent of all undergraduate students take at least one online course[2], a number that has been steadily increasing.

Therefore parents and secondary students should become informed consumers when evaluating online learning programs. Based on research in best practices in online education, I recommend looking for online courses that are collaborative, flexible, personalized, rigorous, and encourage critical thinking and rich discourse.

Collaborative courses contain synchronous (real-time) instructional elements requiring collaboration among participants. Online learning should not be isolating. As Nora Lewis, vice dean of professional and liberal education for the School of Arts and Sciences, said in the Pennsylvania Gazette, "We can build an incredibly vibrant, interactive community of people" online[3].  


Online courses should have a flexible learning plan that allows them to be responsive to the needs of individual students. Assignments, instructional materials, and outcomes can easily be adjusted based on student strengths and interests without altering the expected course outcomes.


Personalized courses provide students with a highly supportive learning environment that address the needs of individual learners and provide opportunities for student voice in learning. Instructors should be present in the course and knowledgeable about their content and the students so that instructional materials and/or the actual course design can be personalized to the needs of each cohort of students.


Online courses with the appropriate level of rigor will challenge participants to achieve to their potential. A supportive online classroom encourages academic risk and growth. This type of challenge is important to college and university admissions officers[4].


Critical thinking is a highly touted 21st century learning skill that is highly valued by secondary education and potential employers[5]. Quality online courses will provide opportunities for participants to form and support opinions and experience a variety of perspectives.


Rich and authentic two-way discourse between all participants is a hallmark of quality online learning. This discourse can happen in real-time through video-based discussions or with authentic questions in discussion boards. The emphasis is on quality of discussion and not on quantity. The students and the instructor both play vital roles in maintaining the quality of the discourse.
There is much to be excited about in the emerging field of online learning. Parents and students in today's learning climate are tasked with recognizing the potential of online learning and identifying ways to make it part of a diverse educational portfolio that will be viewed competitively in the college admissions process.

See below for more information about Davidson Academy Online.
These Davidson Gifted Database charts provide comparisons of popular online programs used by gifted students. These program can be utilized in a variety of ways; enrichment, tutoring, curriculum replacement, independent study, etc.
Davidson News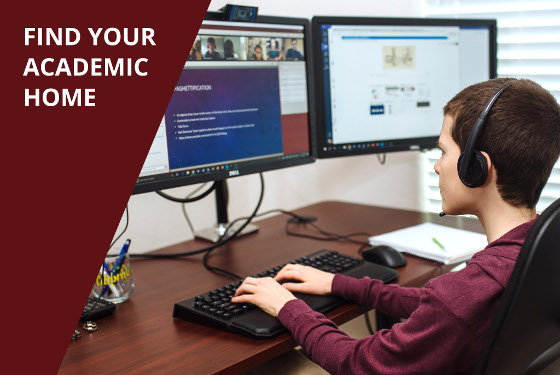 Davidson Academy - Online and Reno Campuses
The Davidson Academy offers two educational options specifically designed to meet the needs of profoundly gifted students – an online campus for those living anywhere in the U.S. and a day school on the University of Nevada, Reno campus for local residents. Both options are centered on a rigorous academic environment where students thrive among their intellectual peers. Academy classes are grouped by ability rather than by age, providing profoundly gifted students an educational opportunity matched to their abilities, strengths and interests.

Application Deadlines Approaching!
The 2019-2020 applications are open for both the Davidson Academy Online campus and Reno day school! Visit the Qualification Criteria and How to Apply pages to read about the application process. The deadline to apply for the Reno campus is Jan. 30. The deadline to apply for the online campus is March 31.

Davidson Academy Online: In-Person Regional Event
Davidson Academy Online In-Person Regional Events offer an opportunity to hear more about Davidson Academy's online campus. The events will include presentations on admissions, curriculum, technology, and our vision. Attendees will have the opportunity to ask questions throughout.

The following event date has been announced (with more to come!): Thurs., Jan. 31, 6:00 p.m. at Rainbow Library (Conference Room), 3150 N Buffalo Dr., Las Vegas, NV 89128. See the Davidson Academy Events page for more information. Please RSVP here >

Davidson Academy Online Virtual Open Houses
Join us to learn more about this exciting online learning option on the following dates: Thurs., Jan. 24, 5 p.m. PT; Tues., Feb. 19, 6 p.m. PT; and, Wed. Mar. 13, 4 p.m. PT. RSVP here >

For more info, please email outreach@davidsonacademy.unr.edu.
2019 Davidson Fellows Scholarship Application
The 2019 Davidson Fellows Scholarship application is now available online. Young people 18 and younger have the opportunity to earn a $50,000, $25,000 or $10,000 scholarship in recognition of a significant piece of work in the categories of science, technology, engineering, mathematics, music, literature and philosophy, or a project that represents outside the box thinking. The application deadline is Feb. 13.
Davidson Young Scholars
The Davidson Young Scholars program provides FREE services designed to nurture and support profoundly gifted young people and their families, including talent development, educational advocacy, an online community and the Ambassadors program. Young Scholars can also access annual get-togethers, a summer camp for 8 to 12 year olds and challenging online middle school courses. Applications are due the first of each month. See the How to Apply and Qualification Criteria pages.
Legislative & Policy News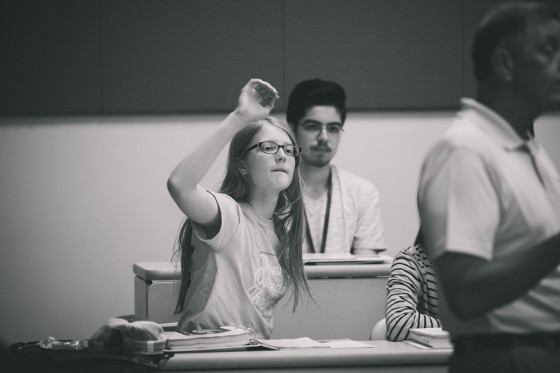 COLORADO – The Aurora school district has made incremental progress in increasing the proportion of students from underrepresented groups into high ability programs. Source: Chalkbeat

ILLINOIS – Chicago Public Schools is planning to convert a part-gifted, part-neighborhood school into an exclusively gifted school. Source: Block Club Chicago

KENTUCKY – The Jefferson County school district recently passed a racial equity plan that aims to cut the achievement gap between students of different racial backgrounds, promote a more diverse teaching staff and improve access to programs for minority students. Source: WDRB

NORTH CAROLINA – A new Gaston County school will focus in part on collegiate prep and gifted education programming. Source: Gaston Gazette

TENNESSEE – A proposed plan in Memphis would begin screening all first-graders for giftedness in an effort to make enrollment in gifted programs more equitable. Source: Chalkbeat

TEXAS – A proposal would convert two Dallas elemanary schools into magnet schools with expanded gifted and talented programming. Source: Dallas Morning News

VIRGINIA – A proposed Loudoun County school district budget would create five gifted education teacher positions to support the transition to a school-based model for gifted education. Source: Loudoun Times
On the Web
Challenging Summer Options - Epsilon Camp & MathPath
Application season has begun for Epsilon Camp, a two-week summer residential camp serving promising young mathematicians and their families through an intensive student program and parent workshop. The mission of Epsilon is to connect precocious children (7-11) to professional mathematics and build a supportive community with peers and families. Epsilon Camp 2019 will be held from July 14-27, 2019.

Admission season has also begun for MathPath, a four-week summer residential camp whose mission is to inspire and advance the most mathematically gifted middle school age students (11-14).

Epsilon and MathPath, both founded by Dr. George R. Thomas, are independently run and differently organized enrichment camps where students advance in a non-competitive atmosphere.
Featured Articles and Resources
The Davidson Gifted Database features articles, resources and state policies to help students, parents and educators pinpoint gifted information:
"People always ask if I am a 'genius,' but my parents explain that genius is an action ― it requires solving big problems that have a human impact . . . You probably have an image of "gifted" kids as weird bookworms with no social skills. But I think of myself as any other normal, happy kid."

-- Kairan Quazi, in the Huffington Post op-ed, I'm Only 9, And I'm Already In College. Here's What Life Is Like For Me.
If you have information to include in a future newsletter, please contact us at admin@davidsongifted.org.

If you have been forwarded this eNews-Update, and wish to receive future editions, sign-up here.
Davidson Institute for Talent Development
Supporting our nation's brightest young minds
Reno, Nevada
DavidsonGifted.org
administrator@davidsongifted.org
      
To subscribe, visit the Davidson Institute's eNews-Update archive page.







Connect with us!