To receive future Davidson Academy Prospective Student eNewsletters, sign up here.


September 2018

Fall 2018 Davidson Academy tour dates have been announced! See details and RSVP information below.

Both the Davidson Academy Reno and Davidson Academy Online 2019-2020 applications are now open! The deadline for the Reno application is Jan. 30, 2019 and the deadline for the Online application is April 30, 2019. See below for more details.
---
Student to Student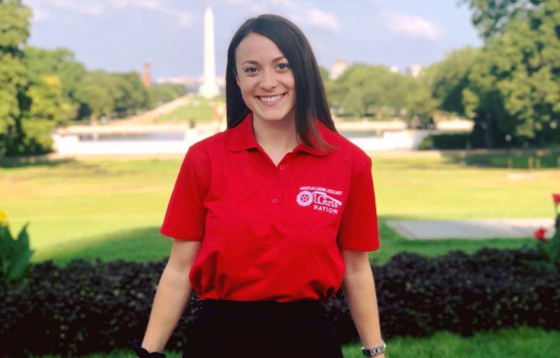 Greetings Prospective Students!

My name is Morgan Heath-Powers and I'm a rising senior at Davidson Academy. As I reflect on the total of five years I will have spent at this incredible school by the time I graduate, I'm grateful to have had an experience that not only challenged me intellectually, but supported me in discovering interests I never knew I could have, as well as mentors and friends I never expected to make.

When I first came to Davidson in 8th grade, I felt immediately welcomed and supported by my caring teachers and newly challenging classes. At a time when the adjustment can be a difficult one, I was simply fascinated by the way in which we were exploring unique concepts and real-world applications of our studies that would never have made it to my previous public school curriculum.

In addition to personalized academic tracks, Davidson teachers and faculty have been the ones to shape the person I am outside of the classroom as well. My Calculus teacher would go on to teach me guitar after school for nearly a whole semester on a weekly basis! This past year, I went back to my 8th grade math teacher for help in studying some old concepts for one of my SAT Subject Tests. My English teachers have helped on numerous occasions to review my essays for scholarship and summer camp programs, while I turn to instructors from a collection of fields for my college letters of recommendation. And at least once a week you can find me in the back office visiting with my career and curriculum advisors to seek advice and support in whatever I'm up to – may it be an upcoming interview, a challenging class, a college application I'm struggling with, or something else I think they could provide helpful insight on (probably everything and anything). The faculty at Davidson truly want you to succeed, and with the right self-advocacy, their expertise and compassion can make your experience at the Academy a truly transformative one.

If you can't find one of your existing interests at Davidson already, you just might be able to start a club or teach an elective to introduce it yourself! At the start of my freshman year in high school, I teamed up with a fellow classmate to start the Davidson Academy Running Club. Seeing a need for an athletic outlet in such a strong academic environment, we've lead twice-weekly practices on the UNR campus for the past three years (and a newly selected team of captains is leading us into the fourth!). With the exuding support of Academy administration and parent volunteers, the club has flourished and has remained a place open for all Davidson students to challenge themselves on the track or explore our nearby Rancho San Rafael nature trails alongside their friends. Like so many corners of the Academy, it's a place where 10 year-old first-years and graduating seniors alike come together to share interests and learn from one another. Should you attend the Academy, I encourage you to join…and start your own club while you're at it!

If I can give any advice to a new Academy student, it would be to try everything…early on. In 8th grade, I dove into a ton of clubs and my first internship in a STEM research lab on the UNR campus. It allowed me to make new friends fast, but also revealed to me early on that a career in research or in medicine is not for me. By working with Academy administration, the next four years of high school would allow me to dive head first into my passion for both business and public policy. The numerous opportunities they have helped me to become involved in have shaped my entire vision for college and beyond. With that said, enjoy the moment too. Davidson is a far cry from your traditional school experience in the best way, but you need not look further than the supportive faculty and your own classmates for help in making it completely your own.

~ Morgan Heath-Powers, Davidson Academy student
Online Campus Web Updates

Message from Davidson Academy's Director of Online Learning
"As an online school, Davidson Academy Online recognizes the value of effective communication . . ." Learn more >

Benefits of Online Learning - Meeting the Needs of Profoundly Gifted Students
How can online learning be a natural fit for gifted students, and how does Davidson Academy Online specifically personalize education? Learn more >
Reno Campus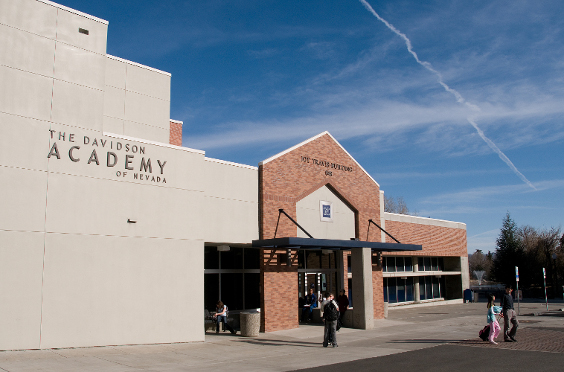 Day School in Reno, Nevada - For middle and high school students
The 2019-2020 application for the Davidson Academy Reno day school is now available! Visit the Qualification Criteria and How to Apply pages to read about the application process. The deadline to apply for the Reno campus is Jan. 30, 2019.

The Academy is specifically designed to meet the needs of profoundly gifted middle and high school students who score in the 99.9th percentile on IQ or college entrance tests.

If you are looking for an environment to better fit your social and academic needs, the Davidson Academy may be the place for you! At the Davidson Academy, our mission is to offer you advanced educational opportunities designed to specifically serve your needs, interests and goals. In addition, we provide:

A Personalized Learning Plan (PLP) that serves as a tool to guide us in meeting your unique needs;
A wide range of courses and learning options, including: choices of levels of study to pursue in each of your courses, university courses, and independent study and research opportunities;
The opportunity to build friendships, pursue extracurricular activities, contribute to the community and learn with intellectual peers;
Access to the intellectual, cultural, athletic resources on the University of Nevada, Reno campus, the Reno/Tahoe area and the beauty of the Sierra Mountains.
Fall Tour Dates - Recently Announced
The Davidson Academy hosts fall tours for prospective students and their parents. At these tours, prospective students and their parents meet current Academy students, parents, faculty and staff, and ask specific questions about the school. Upcoming school tours will be held from 2 p.m. to 4 p.m. on the following Fridays (RSVP Required):
Sept. 21, 2018
Oct. 19, 2018
Nov. 16, 2018
Dec. 7, 2018
For more information, please email outreach@davidsonacademy.unr.edu.
Web Updates

Updated School Profile
The updated Davidson Academy School Profile is now available on the Academy website. It provides information on the Academy's background, students, mission statement, goals, core values, eligibility criteria, curriculum, graduation requirements and more.

Course Listings
The Davidson Academy day school course listings and online campus course listings have been updated. Students access to these accredited course offerings for high school credit, and Reno students can attend courses at the University under our dual enrollment agreement.
In the News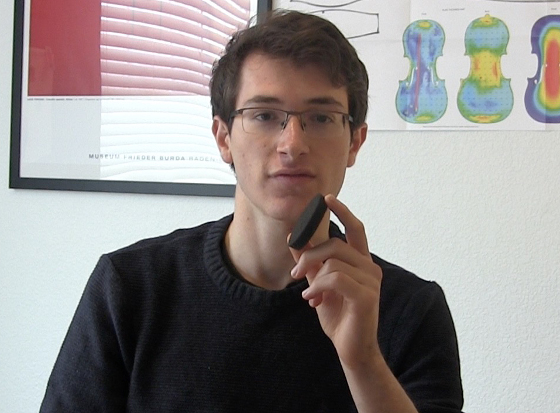 2018 Graduate Oliver Leitner Receives Davidson Fellows Scholarship
Oliver Leitner, a 2018 graduate of the Davidson Academy, won a $10,000 Davidson Fellows Scholarship for his project, Localizing Heat with Carbon Foam for Efficient Solar Distillation. He is one of only 20 students across the country to receive this honor.

For people living in certain climates or under dire conditions, simple and cost-effective portable water purification devices can be life-saving. In Oliver's project, he investigated whether carbon foam pads, which have a high absorption spectrum, would be a viable material to add to a simple solar still to increase its efficiency. Oliver designed a small and inexpensive solar still using the carbon foam that produced a third of a liter of fresh water over the course of one winter day, twice the amount he got from a control without the carbon foam. These results are highly encouraging and suggest that these pads alone could help increase the amount of freshwater available to those in remote areas. Oliver featured in Renewable Energy Magazine >
"Whether it's robots or rhymes there is something here for everyone. Not only will you find a great helpful community of teachers, and staff, but you will find a challenging and rewarding experience and wonderful friends. I hope you are as excited as I am to have you here."

--Timothy Novak, Davidson Academy Graduate
If you have been forwarded this Davidson Academy Prospective Student eNewsletter, and wish to receive future newsletters, sign up here.

Davidson Academy
Reno, Nevada
www.DavidsonAcademy.UNR.edu
communications@davidsonacademy.unr.edu
      
For more prospective student information,
visit the Davidson Academy Tours page.

Davidson Academy eNewsletter Archive.






Connect with us!