To receive future Davidson Academy Prospective Student eNewsletters, sign up here.


October 2017
---
Thinking about applying to the Academy for the 2018-2019 school year? If you'd like to learn more about the Academy, we are offering two online open houses and on-site tours! See registration and RSVP links below.
Online Open Houses and On-site Tours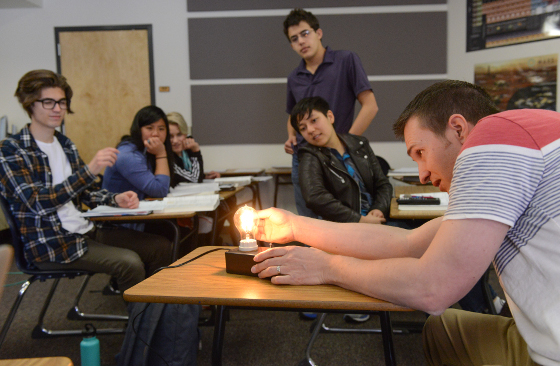 Online Open Houses - Register Today!
The Davidson Academy is hosting two live, online open houses for families who are unable to travel to Reno for a tour and want to learn more about the Online High School option. Mark your calendar and register on the Tours and Online Open Houses page.
Tuesday, Nov. 14, 2017 - 5 p.m. pacific/8 p.m. eastern


Monday, Dec. 4, 2017 - 4 p.m. pacific/7 p.m. eastern
On-Site Tours - RSVP Required
The Davidson Academy frequently hosts tours for prospective students and their parents. At these tours, prospective students and their parents meet current Academy students, parents, faculty and staff, and ask specific questions about the school. Upcoming school tours will be held from 2 p.m. to 4 p.m. on the following Fridays (RSVP Required):
Nov. 17, 2017
Dec. 8, 2017

Student to Student


Hello prospective students! My name is Timothy Novak and I am a junior at the Academy. I've been at the Academy for five years now, and I can't believe it has already been that long. I can honestly say that the Davidson Academy has been a major positive influence on my life.
I came to the Academy after being homeschooled for much of my life. I will admit that this school challenges me, but that is exactly what it is supposed to do! The school is designed to push you in every aspect; though you may be strong in one subject (math, or history for example), expect to be challenged in every subject, even the ones you know a lot about. That said, it is not as scary as it might sound, because every class has an extremely dedicated teacher willing to guide you in your learning career.

I know that the teachers are one of the first things that comes up whenever the Academy is mentioned; that is definitely warranted. Every teacher is dedicated to helping you improve and they are willing to answer any questions you may have. Take me for example, I have always been a bit of a science guy, however my first year at the Academy I took an amazing English course with Ms. Vienneau, and I loved it! It was challenging, but not unreasonable. She was available whenever I needed her to help me fix my awkward phrasing, or push my thinking to deeper more profound levels. Now this might sound familiar to you if you have read previous student to student letters, however I want to emphasize the impact that this had on me. Before I came to the Academy, writing was a chore; it was something I had to do not something I wanted to do. Now, after that class (and a few more with amazingly helpful teachers), I love creative writing. I am even part of our school's creative writing club and have taken a writing/arts based elective almost every year since.

Speaking of electives, these are some of the best opportunities that the Academy has to offer outside of its amazing faculty. Each year you get to choose your Friday electives, there is a wide array of topics from film analysis, to martial arts, to aeronautics, to quantum physics, and everything in between. As many of the Friday electives are pass/fail, you get the opportunity to try things out without added academic pressure. If you don't see something you want, you can teach your own elective in the form of an Independent Study Seminar; thus you can give others the opportunity to share in your passions as well.

Another great set of opportunities at the Academy is the clubs. Clubs offer another way to explore potential interests. Student Council is run as a club, which means that everyone can have a say in the upcoming events if they want. Or maybe you want to try your hand at business . . . DECA club is the right one for you. And again, just as with electives, you can create your own club and share with the Academy community.

All in all, I can positively recommend this school. Whether it's robots or rhymes there is something here for everyone. Not only will you find a great helpful community of teachers, and staff, but you will find a challenging and rewarding experience and wonderful friends. I hope you are as excited as I am to have you here.

~ Timothy Novak, Davidson Academy student
Online High School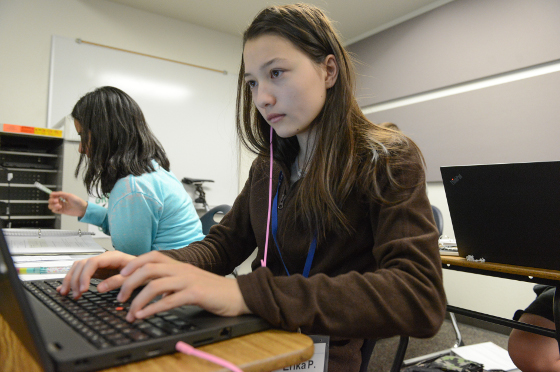 Open to students in eighth grade and above living anywhere in the United States, the Online High School takes the best of a Davidson Academy education and builds a robust online community where students can thrive. There are currently students from 10 different states enrolled in the online school! This online, accredited option is designed to be different from traditional online education. Online students benefit from:

Live, synchronous sessions
Quality peer interactions
Small class sizes
Responsive, caring instructors
Guidance counseling
College planning
Personalized Learning Plans
Embedded opportunities for socialization
For students living outside Nevada and applying for the Academy's Online High School, a personalized tuition level for each family is determined along with merit scholarships up to $3,500. Applicants enter their financial information into FAST, which takes into consideration annual family income, cost of living adjustment based on location of primary residence, the number of dependents in the household, and other relevant factors to determine the personalized tuition. The Davidson Academy is offering a voucher to cover the usual FAST fee of $43 for applicants who complete the Online High School application and pay the application fee by Fri., Dec. 15, 2017. Visit the Online High School Tuition page for additional information.

The 2018-2019 Davidson Academy Online High School application deadline is Feb. 28, 2018. Please visit the Online High School's How to Apply page and read the Online High School Qualification Criteria for eligibility information. If you have questions, please email online@davidsonacademy.unr.edu.
Reno Campus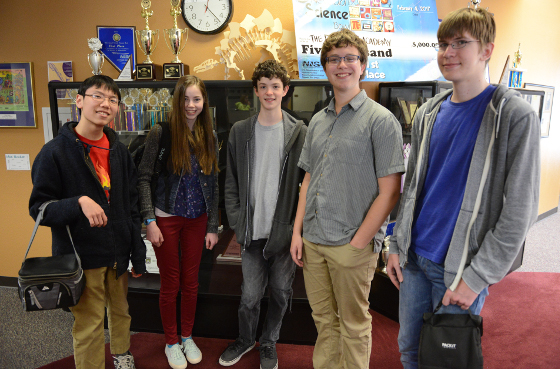 If you are looking for an environment to better fit your social and academic needs, the Davidson Academy may be the place for you! The Davidson Academy in Reno is a free public day school for profoundly gifted middle and high school students located on the University of Nevada, Reno campus. Classes are grouped by ability level, rather than by age-based grades providing profoundly gifted young people an educational opportunity matched to their abilities, strengths and interests.

The 2018-2019 Davidson Academy Reno campus application is open! To apply, students must be at the middle or high school level across all subject areas and score in the 99.9th percentile on IQ or college entrance tests, such as the ACT or SAT. Please visit the Davidson Academy's Qualification Criteria and Application Review Process pages. Applications are reviewed on a monthly basis with a final application deadline of Jan. 15, 2018. Visit the How to Apply page to access the application.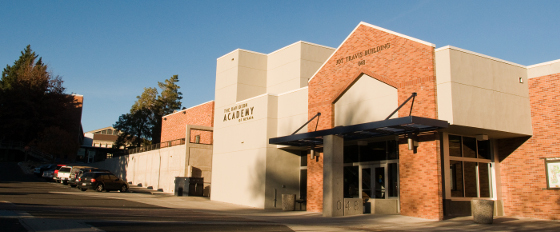 The Davidson Academy was listed as the top school in Nevada in MSN's rankings of "The best public high school in every state"!

The Academy is a "standout" in state testing scores with students scoring 100 percent in both English and Math! Source: Las Vegas Review-Journal

Congratulations to three Academy students who received a Letter of Commendation from the National Merit Scholarship Program! This recognition is based on outstanding performance on the 2016 PSAT and is shared with only 34,000 seniors of the more than 1.6 million who took the PSAT then. Also, many Davidson Academy students are listed as National Merit Semifinalists. Source: Reno Gazette-Journal
"The Davidson Academy may not be your typical school, but its unique qualities are what make it so exceptional. When I came to Davidson I found a place with endless opportunities to thrive, an environment that challenges students to reach their full potential and empowers them to pursue their passions. If any of this sounds right for you, then please, apply! I promise you won't regret it."

--Hannah Huh, Davidson Academy Graduate
If you have been forwarded this Davidson Academy Prospective Student eNewsletter, and wish to receive future newsletters, sign up here.

Davidson Academy
Reno, Nevada
www.DavidsonAcademy.UNR.edu
communications@davidsonacademy.unr.edu
      
For more prospective student information,
visit the Davidson Academy Tours page.

Davidson Academy eNewsletter Archive.







Connect with us!