To receive future Davidson Academy Prospective Student eNewsletters, sign up here.


June 2017
---
Follow the Davidson Academy on Twitter for updates about the school!
2017 Graduates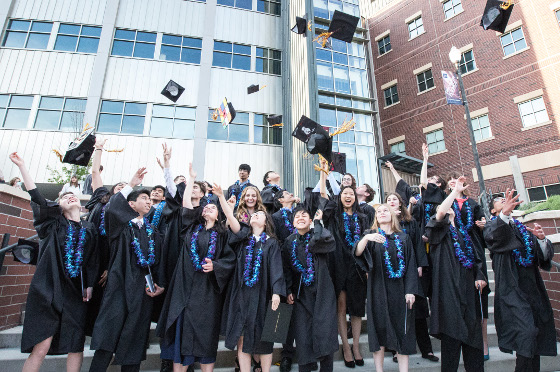 Congratulations, Class of 2017! The Davidson Academy's graduating class of 2017, and their post-secondary plans, are:
Paolo Adajar – Massachusetts Institute of Technology
Shashank Addagarla – Stanford University
Melissa Bak – Northwestern University
Michael Bogert – University of Nevada, Reno
Will Combs – University of Chicago
Bridget Conway – Oberlin College
Ryan Grinnell – University of California, Berkeley
Maya Gupta – Babson College
Hayley Haas – Vanderbilt University
Anna Hayes – University of Oklahoma
Ameen Homayoon – Brown University
Hannah Huh – Princeton University
Breanna Kjoll – University of Nevada, Reno
Rinik Kumar – Massachusetts Institute of Technology
Eric Liu – Stanford University
Luke Ludlow – Brigham Young University
Karly McCutcheon – University of Nevada, Reno
Matthew Oakley – University of Oklahoma
Ian Oh – University of California, Berkeley
Elizabeth Phelan – Washington University in St. Louis
Dhruv Rohatgi – Massachusetts Institute of Technology
Kyle Shelton – University of Nevada, Reno
Michelle Vesser – University of Edinburgh
Ming Li Wu – Harvard University
The Davidson Academy faculty and staff are very proud of these graduates and wish each of them the best in their future endeavors. They have made great contributions to the Academy during their time here and will be missed! Read the press release.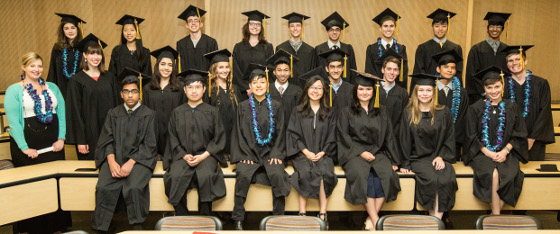 Fall Tour Dates Announced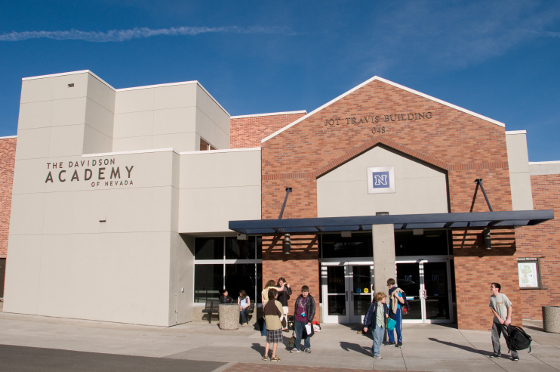 The Davidson Academy frequently hosts tours for prospective students and their parents. At these tours, prospective students and their parents meet current Academy students, parents, faculty and staff, and ask specific questions about the school. Upcoming school tours will be held from 2 p.m. to 4 p.m. on the following Fridays (RSVP Required):
Sept. 22, 2017
Oct. 20, 2017
Nov. 17, 2017
Dec. 8, 2017
For more information, please email outreach@davidsonacademy.unr.edu.
Online High School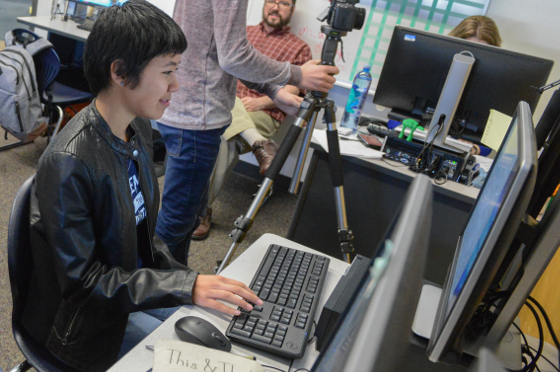 2018-2019 Online High School Application
The Davidson Academy, a school for profoundly gifted students located on the campus of the University of Nevada, Reno, is expanding with a full-time online high school that starts with the eighth grade. Now students whose families are unable to relocate to Reno can access the Academy's exceptional educational experience.

The 2018-2019 Online High School application will open in October. Read the Online High School Qualification Criteria for eligibility information and visit the Online High School's web pages for additional details. If you have questions, please email online@davidsonacademy.unr.edu.
Reno School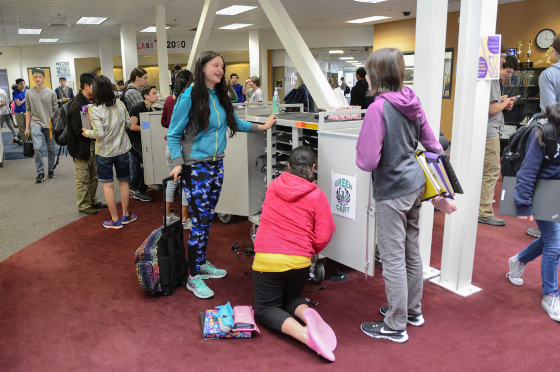 The Right Fit for You?
A free public day school for profoundly gifted middle and high school students located on the University of Nevada, Reno campus, the Davidson Academy provides an environment designed to fit your social and academic needs. If you are interested in applying to the Academy for the 2018-2019 school year, the application will be available in August. Meanwhile, you can review the Reno school Qualification Criteria and How to Apply pages for more information.
Student Activities
A signing ceremony was held in May to celebrate two Davidson Academy graduates, who are also National Merit Finalists, and will be attending the University of Nevada, Reno next year. Academy graduates Breanna Kjoll and Michael Bogert are pictured with University President Marc Johnson.
For the seventh consecutive year, the Davidson Academy has been ranked as one of the nation's "Top-performing schools with elite students" by the Washington Post's education columnist Jay Mathews. These 25 alphabetically-listed schools were excluded from the main Washington Post High School Challenge list of the best high schools in America because, "despite their exceptional quality, their admission rules and standardized test scores indicate they have few or no average students".
"The Academy is an amazing school, from academics to community and everything in between . . . you'll find a learning community unlike that of any other school; the students are invested in their education and the teachers go above and beyond to foster that love of learning."

--Rhiannon Moore, Davidson Academy Student
If you have been forwarded this Davidson Academy Prospective Student eNewsletter, and wish to receive future newsletters, sign up here.

Davidson Academy
Reno, Nevada
DavidsonAcademy.UNR.edu
communications@davidsonacademy.unr.edu
      
For more prospective student information,
visit the Davidson Academy Tours page.

Davidson Academy eNewsletter Archive.







Connect with us!