May 2010
To continue with our mission of discussing the twelve cost effective options, we wanted to discuss creating a school culture. With the school year coming to an end, it may be helpful to ask "Did I create a school culture and learning environment that values self discovery and achievements? Did I encourage gifted students to work cooperatively to achieve a common goal?" Depending on your answer, you may wish to pursue professional opportunities geared toward gifted education. Professional development is a great way to get prepared and to begin planning for the next school year. We have listed a few general professional development ideas below. Feel free to contact us if you are looking for something more specific or if you need help locating an opportunity in your area.
- Search our database for professional development opportunities in your area
- University of Connecticut, Storrs, CT July 12-16
- Autonomous Learning Model for the Gifted, Estes Park, CO June 22-27
- Curriculum and Instruction for High Ability Learners, Williamsburg, VA June 23-25
- University of Iowa, Iowa City, Iowa May 16-18
The next Educators Guild Post will come out in September. Have a wonderful summer!
Educator In the Spotlight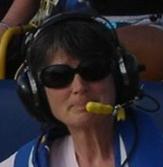 This month we are pleased to begin recognizing educators who are making a difference in the lives of gifted students. This month's Featured Teacher is Mrs. Martha Palm, who teaches fourth and fifth graders at the Dimensions Academy in Bloomington, MN.
How did you begin teaching gifted students?
I began my career by asking that my classes include struggling kids so I could figure out how they learned best, then help them become independent learners. I had the opportunity to help design the precursor to the International Baccalaureate Primary Years Program in the International School of Stavanger in Norway, which gave me a taste for the abilities and challenges of gifted kids. I then worked as a regular classroom teacher with a large group of gifted. My passion is to help kids gain insight into how they think, how best they can help themselves learn, and what contribution they can make to society.
How do you keep your students interested and challenged?
At Dimensions Academy in Bloomington, MN, we focus on big ideas and complex thinking. My teaching partner and I spend lots of time figuring out the essential elements for our units. For example, "How can one determine what is true about the world using the scientific process?" Or "How does grammar set the foundation for a work of a great classic author?" Or "How do we know?" Differentiation and choice mixed with big ideas and the adventure of understanding keep things invigorated and alive.
Do you have any suggestions or advice to share with other teachers?
Stay with your imagination and sense of humor. "You can't depend on your judgment when your imagination is out of focus," Mark Twain wisely advised.
What has been your biggest challenge teaching these kids?
First, I continually study and learn to try and help twice exceptional kids overcome weak areas by resting in their strengths. They have a shaky self concept compounded with a need for specific cognitive instruction. The other challenge is always basing learning in the big ideas of life. Some disciplines are naturally organized for this while others take more effort. I work hard to put big ideas in a concrete sequential subject, like math.
Your greatest reward?
This one is easy. The greatest reward is the thought that I made a meaningful difference in someone's life. My program allows me to do just that: Kids feel like they finally belong somewhere. I always hear that having others get their jokes is huge. The parents are relieved that finally their delightful child is soulfully back in place because they are allowed and encouraged to think. School is once again a place where curiosity, hard work, adventure, and friendship abound.
To suggest an educator for a future Educators Guild Post, please email us at EdGuild@DavidsonGifted.org.
Davidson Institute Updates
New Page on the Davidson Gifted Database


The Davidson Gifted Database at www.DavidsonGifted.org/DB is a gateway to resources for and about gifted students. Search an online article library and an extensive database of resources, plus view upcoming events of interest to the gifted community. Also, a "What's New" page has recently been launched, designed to provide a monthly update of some of the most-recently added articles and resources. The Database also houses a State Policy Map, where you can see how gifted-friendly your state is.

Davidson Young Scholar Applications Available
If you would like to learn more about the Young Scholars Program, or if you would like to download an application, click here.

Davidson Academy of Nevada 2010-2011 School Year
Applications Available
Extended application deadline: May 21
For more information, please visit the Davidson Academy website or feel free to check out the upcoming tour dates here.
2011 Davidson Fellows Scholarship Applications

Applications due March 2, 2011
Applications for the 2011 Davidson Fellows scholarships are available online. Young people under the age of 18 have the opportunity to win a $50,000, $25,000 or $10,000 scholarship in recognition of a significant piece of work in the categories of Science, Technology, Mathematics, Music, Literature and Philosophy, or a project that represents Outside the Box thinking.
"Education's purpose is to replace an empty mind with an open one."
-- Malcolm Forbes -
________________________________________________________________
Davidson Institute's Educators Guild
9665 Gateway Drive, Suite B, Reno, Nevada 89521
Phone: 775-852-3483 Fax: 775-852-2184
Email: edguild@davidsongifted.org Web: www.davidsongifted.org/edguild/
Please visit http://www.davidsongifted.org/
Visit the Davidson Institute's Educators Guild Newsletter archive page.






The Davidson Institute is now on Facebook, Twitter and YouTube!