Spring 2017
---
"Every child deserves a champion: an adult who will never give up on them, who understands the power of connection, and insists that they become the best that they can possibly be."

--Rita Pierson
Featured Topic - Davidson Academy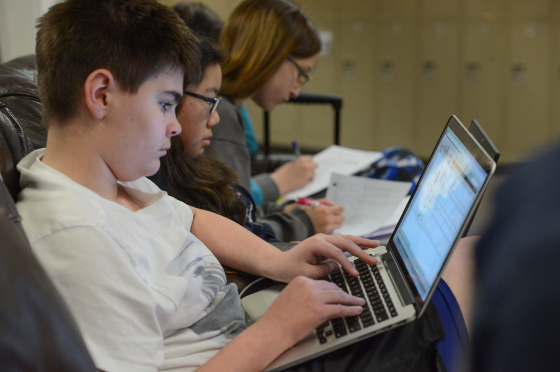 Davidson Academy's Two Options - Designed to be Different
The Davidson Academy offers two educational options specifically designed to meet the needs of profoundly gifted students – an online high school for those living anywhere in the U.S. and a day school on the University of Nevada, Reno campus. The full-time online high school, that starts with an eighth grade, further strengthens the Davidson Academy's commitment to the profoundly gifted population by bringing the Davidson Academy experience to students whose families are unable to relocate to Reno. Both options are centered on a rigorous academic environment where students can thrive among their intellectual peers.

Davidson Academy's Online High School
An online high school for profoundly gifted students living anywhere in the U.S., the Academy's 2018-2019 online high school application will open this October. For the 2018-2019 academic year, a full array of accredited high school courses will be offered, as well as eighth grade. Applicants must submit appropriate grade level scores on the ACT or SAT according to the Online High School Qualification Criteria and commit to being full-time students. For Nevada residents, both options – attending either the online or Reno school – are free, and there is no application and assessment fee. However, out-of-state students must pay a $100 application and assessment fee. If accepted, out-of-state students must also pay a personalized tuition rate. Please visit the Davidson Academy's Online High School How to Apply page.

Davidson Academy's Reno School
A free public day school located on the University of Nevada, Reno campus for profoundly gifted middle and high school students, the Academy's 2018-2019 Reno school application will open this August. Classes are grouped by ability level, rather than by age-based grades, thereby providing profoundly gifted young people an educational opportunity matched to their abilities, strengths and interests. To attend the Davidson Academy in Reno, students must be at the middle or high school level across all subject areas and score in the 99.9th percentile on IQ or college entrance tests, such as the ACT or SAT. Please visit the Davidson Academy's Reno School Qualification Criteria and How to Apply pages.
Professional Development Courses, Conferences and Careers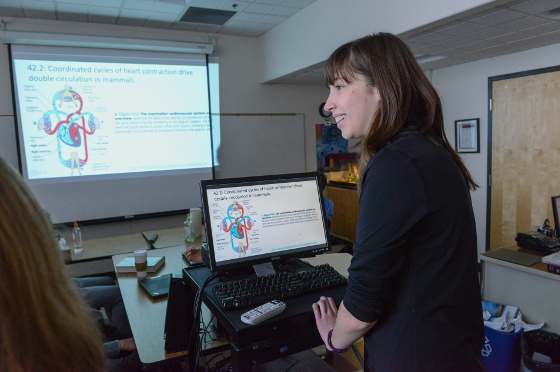 Courses
Gifted Guild
The Gifted Guild is the organization for educators who are passionate about gifted kids and committed to exceptional educational practice. It was created by Ian Byrd (of Byrdseed) and Lisa Van Gemert (of Gifted Guru) to help you grow as an educator through:
authentic professional development
connecting with other educators of the gifted
recognition of advanced skills and superb practice.
Get started by checking out the courses.

Conferences
22nd Biennial World Conference, July 20-23, 2017
The World Council for Gifted and Talented Children (WCGTC) will hold its 22nd WCGTC Biennial World Conference in Sydney, Australia. The 2017 event will be hosted by UNSW School of Education, a world-leader in pioneering and innovative work in gifted education.

SENG Annual Conference, August 3-6, 2017
The 2017 SENG annual conference in Naperville, Ill. strives to empower, support, and connect with the gifted population. SENG also is a great experience to connect teachers, parents and counselors.

NAGC Annual Convention, November 9-12, 2017
NAGC's annual convention will be held in Charlotte, N.C. this November. More than 3,000 dedicated educators, parents, researchers, administrators, policymakers, and advocates from around the world are planning to attend to support the needs of high-potential and high-ability children.

Careers

Resources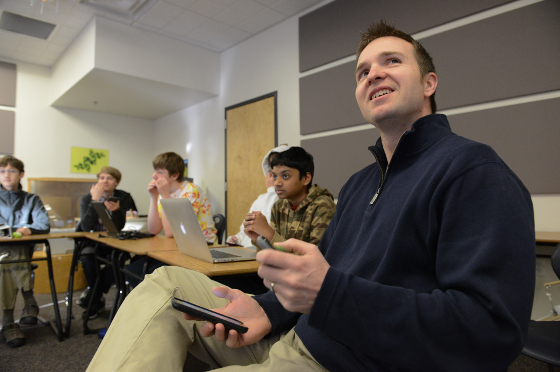 Grants
IGT After School Advantage Grant
IGT provides grants that support after-school programs for economically disadvantaged students. IGT focuses on digital initiatives designed to close the digital divide, as well as technology for students.

Enhancing Student Mathematics Learning through the Use of Tools and Technology
The purpose of this grant is to encourage the innovative use of technology and other tools to "help teachers and students visualize and concretize mathematics abstractions..." (Principles to Actions ). For 2017-18, grants with a maximum of $3,000 each will be awarded to persons currently teaching mathematics in grades Pre-K-12.

Others Curriculum Resources

Davidson Programs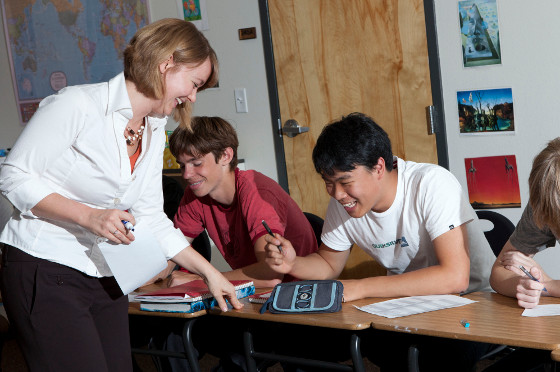 Educators Guild
All educators, and people interested in gifted education, are invited to join the Educators Guild Discussion Group on Facebook and contribute to the ongoing conversation about how to best serve the academic needs of our nation's brightest students.

Davidson Young Scholars
The Davidson Young Scholars program provides FREE services designed to nurture and support profoundly gifted young people and their families, including talent development and educational advocacy, an online community, annual get-togethers, and the Ambassador Program. Applications are due the first of each month. For more information, see the How to Apply and Qualification Criteria pages.
If you have information to include in a future newsletter, please contact us at EdGuild@DavidsonGifted.org.

If you have been forwarded this eNews-Update, and wish to receive future editions, sign-up here.
Davidson Institute for Talent Development
Supporting our nation's brightest young minds
Reno, Nevada

EdGuild@davidsongifted.org
www.DavidsonGifted.org/Educators-Guild
DavidsonGifted.org
      
Visit the Davidson Institute's Educators Guild Newsletter archive page.







Connect with us!