Welcome
Reuniting with friends after a fun and busy summer is one reason students anticipate autumn's return to school so eagerly. But for some gifted students, making and keeping friends is not always easy. We've asked gifted education expert, Dr. Jim Delisle to share his perspective as we take a closer look at gifted students in the social context and how best to help them navigate peer relations. The resources below also offer useful ideas and strategies. Contact us at edguild@davidsongifted.org if we can provide additional information. The Educators Guild team is always happy to help. Here's wishing you a successful fall semester!

Free Online Seminars in 2012
The Educators Guild is hoping to offer up to three FREE online seminars starting in 2012. These seminars will feature a gifted expert to lead the discussion. If you feel this might be of interest to you or if you have any suggestions please contact us at edguild@davidsongifted.org.



Q & A with Dr. Jim Delisle – Featured Article
In this article, Jim Delisle provides information on the peer relations of gifted students, the differences between an "agemate" and a "peer", and resources on forming social relationships.

Jim Delisle, Ph.D. has worked with and for gifted children for 33 years. He is the author of 16 books, including the newly-released 4th Edition of "The Gifted Teen Survival Guide", which we co-wrote with Judy Galbraith. Click here for a book review.

Peer Relation Resources
Tips for parents: Peer relations
This Tips for Parents article is from a seminar hosted by Dr. Deirdre Lovecky, who provides an excellent starting point for the parent or professional gathering data about peer relations.

Good friends are hard to find
This book leads parents step-by-step to help them learn how to help their 5- to 12-year-olds make friends and solve problems with other kids. This guide also offers concrete help for teasing, bullying and meanness, both for the child who is picked on and the tormentor. Based on the prestigious UCLA Children's Social Skills Program, this book teaches clinically tested techniques that really work.

Raise your child's social IQ: Stepping stones to people skills for kids
Raise Your Child's Social IQ offers a fresh and realistic approach to working on social skills. As the author states, "For many children, being in socially challenging situations is the hardest part of their day." Practicing social skills can be a challenge for not only children, but for adults as well. This book is a fantastic resource that focuses on social skills as a team, rather than strictly focusing on the child. Not only will children learn new social skill techniques, but the adults working with them may as well.

Musings: Gifted children and the gift of friendship
In this article, Dr. Miraca Gross explains the different kinds of friendships and relationships between average ability children and gifted children. She covers what gifted children expect from friends compared to what children of average ability expect. Also discussed is how these different expectations sometimes cause disappointment for gifted children.

Gifted News
TALENT ACT


The TALENT Act was introduced to the House of Representatives and Senate by Representatives Elton Gallegly (CA) and Donald Payne (NJ) and Senators Chuck Grassley (IA) and Bob Casey (PA). It would require states to note when students perform above grade level and report their learning gains as part of state report cards. It would also mandate more professional development for teachers in gifted education and require Title I schools to create plans to better identify minority and disadvantaged students as gifted. Source: National Association for Gifted Children (NAGC) (PDF)

Rethinking giftedness and gifted education: A proposed direction forward based on psychological science


Rena Subotnik, Paula Olszewski-Kubilius and Frank Worrell recently published this article in Psychological Science in the Public Interest (PSPI). This new report bears on the question of how to better nurture young talent across all fields. With emphasis on the disparity between athletic talent and academic talent.

Do high flyers maintain their altitude? Performance trends of top students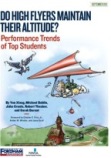 The Thomas B. Fordham Institute recently released this report. It is the first to examine the performance of America's highest-achieving children over time at the individual-student level. The study finds that many high-achieving students struggle to maintain their elite performance over the years and often do not improve their reading ability at the same rate as other students. The report raises some disconcerting questions: Is our obsession with closing achievement gaps and "leaving no child behind" coming at the expense of gifted students, as well as America's future international competitiveness?
Davidson Institute Updates
2012 THINK Summer Institute - Application Available Soon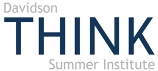 The Davidson Institute is seeking gifted teens who are interested in attending the 2012 THINK Summer Institute. THINK is a three-week residential summer program on the campus of the University of Nevada, Reno where students can earn six college credits through completion of two university courses.

The 2012 THINK Summer Institute will run from July 14 through Aug. 4. Tuition is $3,000 and covers course credits, books and materials, room and board and the cost of planned activities. Need-based scholarships are available.

To qualify, students must be 13 to 16 years old during THINK and must meet or exceed composite SAT score of 1130 (excludes writing portion) or ACT score of 26. The application deadline is March 1, 2012. Due to limited space availability, it is strongly encouraged to submit an application before the deadline. Homeschooled students are eligible to apply. Applications will be available for download soon. To learn more about THINK, please visit www.DavidsonGifted.org/THINK.

Educators Guild
The Davidson Institute's Educators Guild is a FREE national service for elementary, secondary and post-secondary educators, as well as other professionals who are committed to meeting the unique academic needs of gifted students. More than 1,400 professional educators have access to free consulting services and a national discussion eList for networking, as well as Educators Guild publications. Become an Educators Guild member simply by signing up for our free eLists at www.DavidsonGifted.org/EdGuild.

The Educators Guild also offers presentations to schools with faculty interested in learning more about gifted students. Presentations can be tailored to various topics including:
Characteristics and identification of gifted students
Accommodations in the classroom
Free resources and ideas for educators
For the cost of staff traveling expenses, these presentations can be scheduled for this school year or next. To learn more, please email EdGuild@davidsongifted.org.

2012 Davidson Fellows $50,000, $25,000 and $10,000 Scholarships


If you are a student who will be 18 or younger as of Oct. 4, 2012 and are working on a graduate-level project in any field of study, please consider applying for the 2012 Davidson Fellows scholarship. The Davidson Institute for Talent Development offers high-achieving young people across the country the opportunity to be named a 2012 Davidson Fellow, an honor accompanied by a $50,000, $25,000 or $10,000 scholarship in recognition of a significant piece of work in Science, Technology, Mathematics, Music, Literature, Philosophy or Outside the Box.

Applicants must submit an original piece of work recognized by experts in the field as significant that has the potential to make a positive contribution to society. The scholarship may be used at any accredited institute of learning. The deadline to apply is Feb. 1, 2012. To find out more, please visit www.DavidsonGifted.org/Fellows.


---
* * *

If you have been forwarded a copy of this newsletter
and would like to receive future issues, sign up here.
The Davidson Institute for Talent Development
Supporting our nation's brightest young minds.

9665 Gateway Drive, Suite B, Reno, Nevada 89521
Phone: 775-852-3483 x435 Fax: 775-852-2184
Email: EdGuild@DavidsonGifted.org Web: www.DavidsonGifted.org
www.DavidsonGifted.org/EdGuild

NOTE: The appearance of selected programs and/or resources in the Davidson Institute's Educators Guild Newsletter does not imply an endorsement or affiliation. Programs and resources are highlighted for informational purposes only.